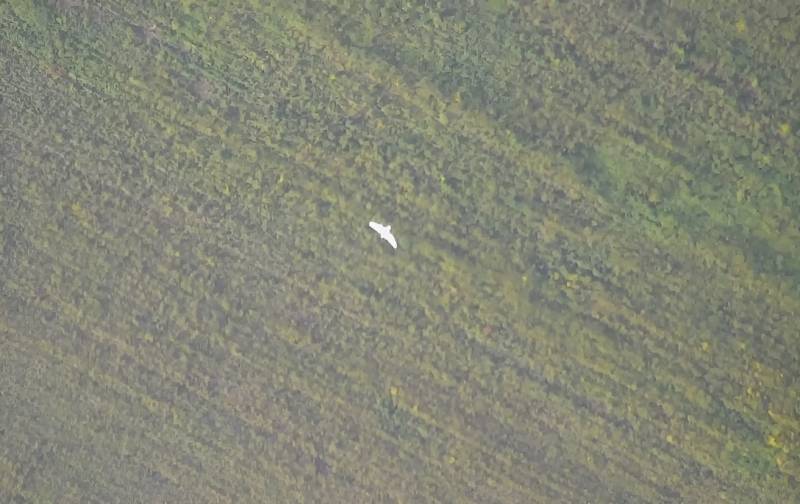 An unusual incident was recorded in the zone of a special military operation. The Ukrainian unmanned aerial vehicle, instead of detecting the positions of Russian artillery, itself "lit up" the location of its operators in front of it.
Moreover, all this unmanned shame was filmed by Russian UAV operators. The footage published on the Web clearly shows how a Ukrainian drone soars in the sky in search of a target for artillery.
However, not finding anything suitable, or perhaps simply running out of fuel, the drone returns to the place of departure. UAV operators of the Armed Forces of Ukraine calmly catch the landing device, not suspecting that both he and they are under the supervision of a Russian drone.
Well, then - all for science. The coordinates of the location of the Ukrainian crew are known, which means that artillery can work on it. And so it happens. The Russian drone, unlike its Ukrainian colleague, did its job well.
The defeat of the location of the UAV operators of the Armed Forces of Ukraine was recorded with almost photographic accuracy.
It should be noted that during the period of the special military operation, Russian UAV operators have come a long way in their development. When the SVO was just beginning, many generally denied the need for drones in the troops.
However, now no operation can do without their participation. Drones not only conduct reconnaissance of the area, but also strike
machinery
enemy. And now, as it turned out, they are also dishonoring their Ukrainian colleagues.