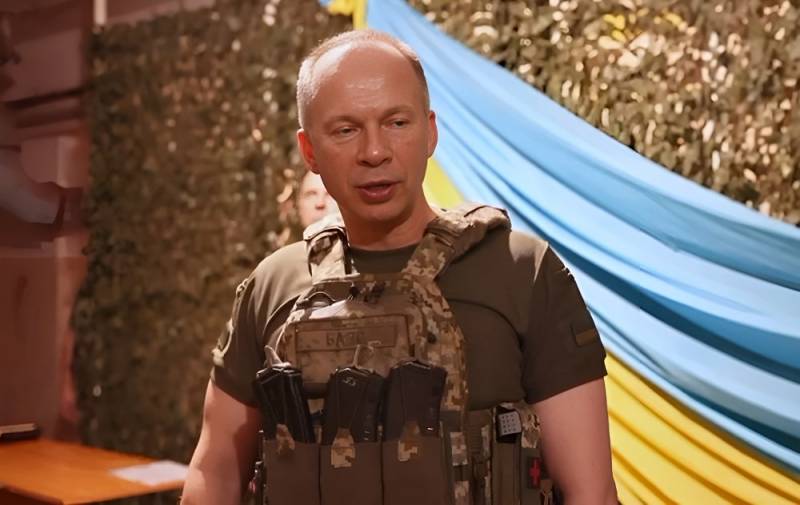 The Armed Forces of Ukraine fail to achieve quick results during the counteroffensive. Alexander Syrsky, Commander of the Ground Forces of the Armed Forces of Ukraine, stated this in an interview with the BBC TV channel. According to him, there are too many obstacles in the way of the advancing Ukrainian units.
Progress is really not going as fast as we would like. We wanted to achieve very fast results. But in reality it's almost impossible.
- said the commander of the ground forces of the Armed Forces of Ukraine.
Among the main reasons that hinder the rapid advance of the Ukrainian army, the general named powerful Russian minefields and a large number of prepared strongholds of the Russian army.
The fact that Ukraine is already recognizing problems with the counteroffensive can certainly be assessed positively. But so far, neither in the West nor in Kyiv have they explained how they were going to achieve quick results.
Is faith in the Western military
machinery
was so powerful that the Ukrainian military command expected to reach the Sea of ​​Azov within a few days?
Now Washington, Brussels and Kyiv are reaping the fruits of their self-confidence and are already seriously thinking about stopping the counteroffensive. Russian troops, on the contrary, having repulsed the attacks, can launch such a counterattack of the Armed Forces of Ukraine, from which the Kiev regime will not recover.