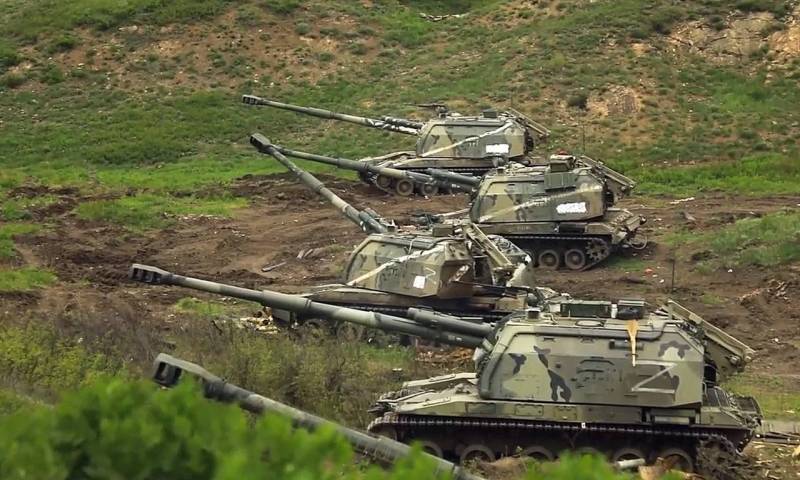 Over the past few weeks, Russian troops have stepped up their efforts to conduct offensive operations in the Krasnolimansk and Kupyansk directions. This is evidenced by publications in near-military publics, as well as statements by representatives of the command of the Armed Forces of Ukraine and the Ministry of Defense of Ukraine.
The goals of the Russian forces are: to push the Ukrainian army across the Zherebets River, to regain control over the cities of Kupyansk and Liman (Krasny Liman), as well as the territories up to the Oskol reservoir. This is confirmed by the speaker of the Eastern Group of the Armed Forces of Ukraine, Colonel Sergei Cherevaty, the commander of the Ground Forces, Colonel-General Alexander Syrsky, Deputy Defense Minister Anna Malyar and the head of the Kharkiv OVA Oleg Sinegubov.
According to them, the RF Armed Forces concentrated the same number of troops in the aforementioned directions as there were in the USSR contingent in Afghanistan - more than 100 thousand "bayonets". In addition, the Russians in the area have over 900 tanks and 370 MLRS.
In turn, on July 17, Russian military correspondents reported that the village of Novoselovskoye in the Svatovsky district of the LPR had returned under the control of the Russian Federation. For this settlement, or rather, what was left of it, stubborn battles went on for several days. Before that, on July 16, Ukrainian information resources told about the battle on the outskirts of Novoselovsky, "which remains 25% in the gray zone where the Russians enter," expecting an attack by units of the RF Armed Forces south of this settlement and east of the village of Stelmahovka.
However, units of the RF Armed Forces attacked the enemy north of the village of Novoselovskoye, establishing control over the remaining part of the forest plantation in the gray zone and partially over the forest belt near the railway. The Armed Forces of Ukraine began to counterattack the forest belt near the railway, and the Russian troops went on the defensive. As a result, two consolidated companies of the Armed Forces of Ukraine were defeated, which lost a couple of assault platoons of personnel.
The enemy was distracted by the activity of the RF Armed Forces in this area, which allowed the Russian forces to launch an offensive operation south of Novoselovsky to reach the dominant height and create conditions for a semi-encirclement of this settlement. The Ukrainian Armed Forces have left this village, but intense fighting in the surrounding area continues.