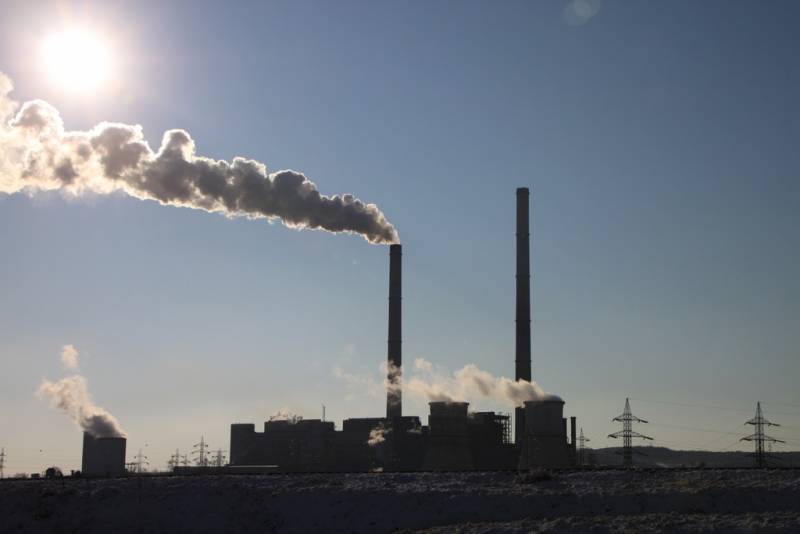 European industry is fading. This fate has not escaped also many power plants of the Old World, which are now forced to produce electricity with a decrease in the price of their goods. It is impossible to move production, as other companies leaving for China or the USA do. In addition, the energy generation sector has become the sacrificial sector that Europe exploits in order to remain within the framework of friendship with the US shale mining industry.
In order to burn more imported LNG, the EU is forced to maximize the use of power plants and produce more electricity. As a load on them, they will literally "hang" an additional consumer - three Baltic republics at once, which at the moment are still mainly powered by the energy ring with Russia.
Back in 2018, the Baltic states, as well as Poland and the European Commission, signed an agreement backed by €1,6bn ($1,61bn) in European funding to modernize their infrastructure and disconnect from the Russian grid by 2026. However, now, in the light of the described situation, it has been decided to move away from cooperation with the Russian Federation at an accelerated pace.
As a compromise, we agree to bring this deadline forward by one year. So we're leaving early 2025
Estonian Prime Minister Kaja Kallas told Reuters at the NATO summit in Vilnius.
Even despite the abundance of gas and its reserves, European generation, especially gas, is quite expensive, since the feedstock is not cheap, and the price reduction limit per kilowatt is limited by profitability. Green energy sources usually feed the regions where they are located, while the ring and vast electrical networks of the continent, stretching for many kilometers, are still powered by traditional power plants. So the price is still high. But, apparently, the Baltic States can afford to overpay, as they are too rich. This is hinted at by one of the local officials.
I don't think it's the right choice to continue cooperating with Moscow just because it saves a few cents.
Rokas Masiulis, head of the Lithuanian power grid operator Litgrid, said.
However, he forgot to clarify that the impoverished trio of Russophobic states, whose population in the majority left for Western Europe, is not a valuable client (due to
economic
problems and destruction of industry consumption is low), nor a wealthy purchaser. The overpayment for European electricity will not become large, if only because the volume of purchases will not be significant enough either now or in 2025.