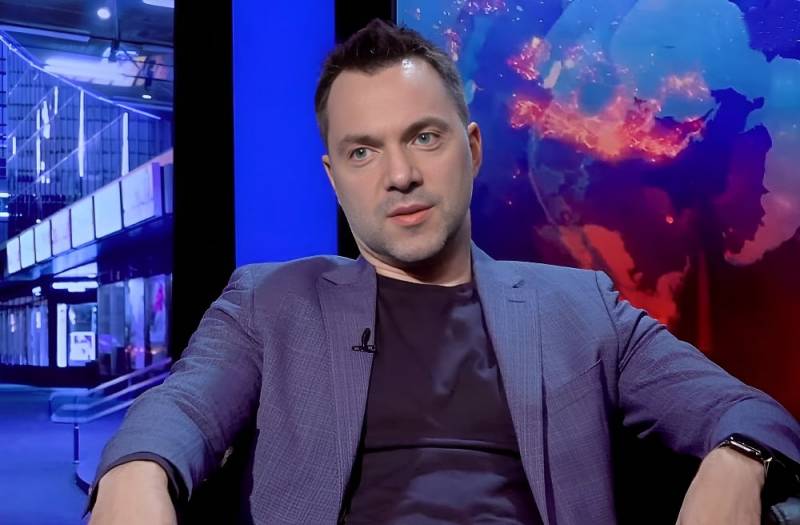 Aleksey Arestovich, an adviser to the office of the Ukrainian president, who retired, suddenly changed his belligerent rhetoric to talk about a possible deal between Russia and Ukraine with the participation of Western allies. He believes that Kyiv can sacrifice the Donbass and Crimea for NATO membership of the rest of the country.
At the same time, Arestovich does not completely abandon the idea of ​​​​returning the territories of Ukraine liberated by Russian troops. However, he rightly notes that the solution of this issue by military means will cost Kyiv dearly.
A military solution can only be carried out at the cost of the lives of 200 thousand people of the adult male population, the gene pool, completely destroyed
economics
Alexei Arestovich soberly assessed the situation.
A former adviser to Zelensky's office proposes to end the hostilities with a peace agreement with the Russian Federation, which will enable the part of Ukraine controlled by Kyiv to join NATO. In his opinion, later the eastern regions can be returned to the country by analogy with the FRG and the GDR after the Second World War.
Earlier accept Ukraine into NATO in parts
proposed
and ex-secretary general of the alliance Anders Fogh Rasmussen. However, such a scenario does not suit either the Ukrainian president or his overseas curators. Volodymyr Zelensky has repeatedly rejected the possibility of negotiations with Moscow, putting forward obviously impossible demands for the return of the eastern regions and Crimea to the control of Kyiv.