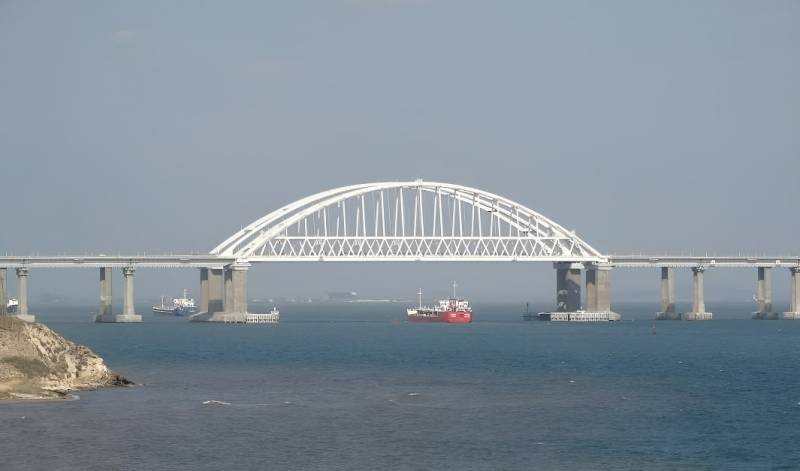 Today
act of terrorism
of the Ukrainian special services in relation to the Crimean bridge caused a number of questions from military experts and bloggers to the Russian General Staff. Journalist and blogger Yuriy Podolyaka recalled that the crossing is one of the enemy's top priorities, and therefore it must be protected by all available means.
The first naval drones in service with the Armed Forces of Ukraine appeared at the end of last year and have since been regularly used to attack the base of the Black Sea Fleet in Sevastopol. Therefore, a natural question arises why the protection of a strategically important object from sea attacks was not organized. The enemy's special services understand that they are not capable of overcoming air defense systems, and therefore they are looking for other weak points in the defense of the Crimean bridge and find them.
And now 9 months have passed, and we see that in the matter of protecting the bridge from the sea (or it was possible to do elementary and use a tool invented more than 100 years ago against submarines and torpedoes - a boom. By the way, we still have them since they are used to protect ships at bases), almost nothing has been done. What led to today's "kurtosis"
- states Yuriy Podolyaka.
The journalist, on behalf of the expert patriotic community, emphasizes that more and more questions have been raised for the General Staff lately, but so far there are few answers.