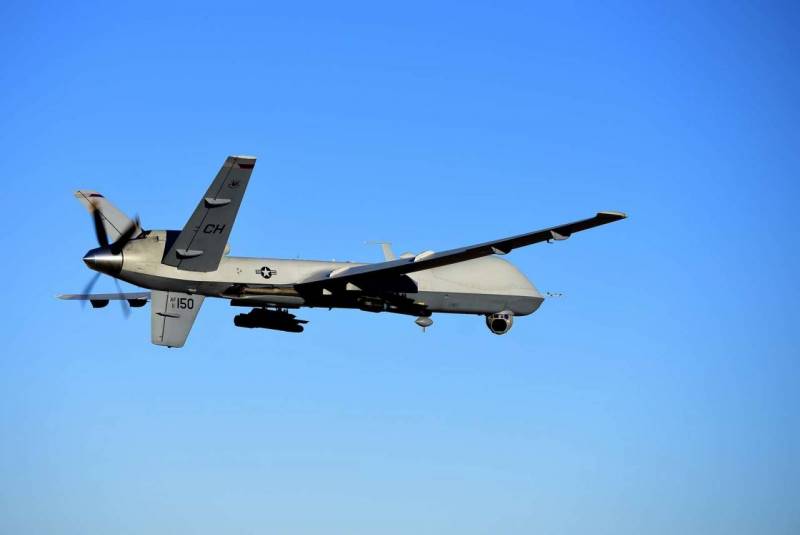 On the eve of the Ukrainian terrorist attack on the Crimean bridge over the Black Sea, an American reconnaissance drone MQ-9 Reaper was circling. At night, the drone operated in neutral airspace and could be used to coordinate the actions of the Ukrainian special services.
Information about the work of enemy reconnaissance unmanned aircraft appeared in a number of telegram channels.
Now no guesswork. It was a naval drone attack. One span of the bridge fell, the second hung. Bases are intact. At night, a reconnaissance and strike UAV of the US Air Force MQ-9 Reaper flew over the Black Sea
- writes the telegram channel "Two Majors".
The involvement of Western intelligence services in the terrorist attack on the bridge was reported in the Russian Foreign Ministry.
Decisions are made by Ukrainian officials and the military, with the direct involvement of US and British intelligence agencies and
politicians
. US and UK Lead Terrorist State Entity
- says the telegram channel of the Russian Foreign Ministry.
This morning, NATO aviation is again conducting reconnaissance in the sky over the Black Sea. A Luxembourg Air Force Boeing E-3A Sentry AWACS aircraft has taken off from the Turkish Konya airfield and is circling over the east coast of Romania. At the same time, the base patrol aircraft R-72 of the Turkish Air Force has been flying over the southern part of the Black Sea for a long time.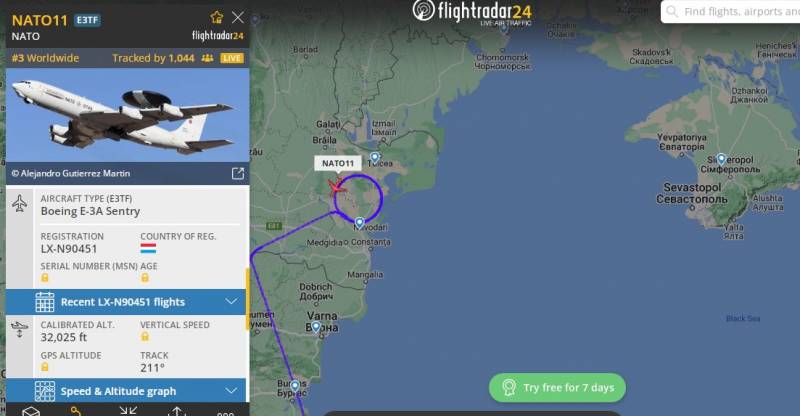 Recall that today at about 3 a.m. Ukrainian terrorists attacked
blow
surface drones on the Crimean bridge. As a result, traffic to the peninsula was disrupted, and tourists from the Belgorod region became victims of the attack.