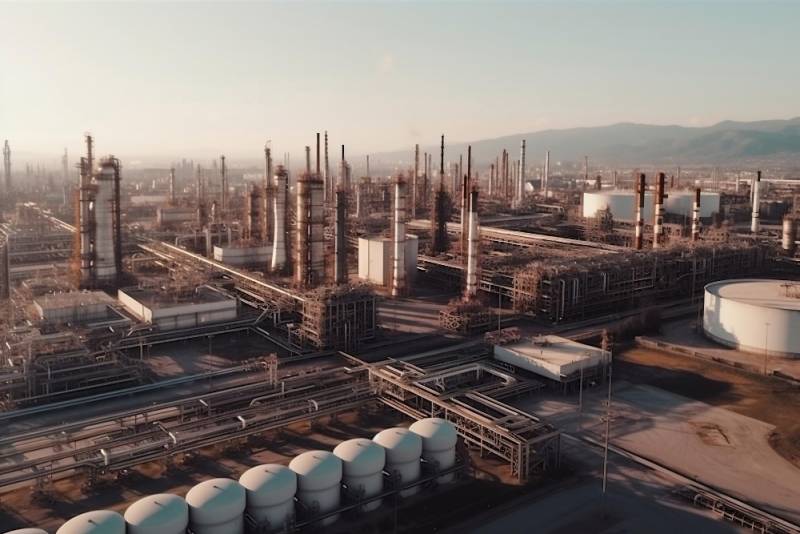 Japan plans to create a global natural gas reserve similar to the emergency reserve in the oil sector. This will be done in order to avoid a global shortage of raw materials in the future and to stabilize prices for each member of the gas consortium from dozens of countries. Writes about this agency Bloomberg.
According to the news agency, citing its sources familiar with the details, the country's government will propose to the International Energy Agency to create a gas storage system for member countries. The proposal will be presented at a conference in Tokyo on Tuesday, one of the people, who asked not to be named because the details are confidential, said. Naturally, almost the entire volume of the strategic gas reserve will be stored in Japan.
The government is keen to have the gas reserves proposal on the agenda of the next IEA ministerial meeting. At one time, the IEA required member countries such as the US and Japan to have a reserve of oil equivalent to at least 90 days of net imports in case of an emergency. In this sense, Tokyo's proposal is aimed at creating a similar strategy for gas, only all the infrastructure costs and the maintenance of huge volumes fall on Japan.
According to Bloomberg, European Union member states already have goals and targets for storing natural gas, but the global system proposed by Tokyo does not yet exist, as there are a number of technical problems.
Storing fuel for a longer period of time can be problematic for Asian (small area) countries such as Japan and South Korea, which usually store it as liquefied natural gas, which evaporates over time, making keeping the feedstock super-cooled for a long time - very costly business. But despite this, Japan agreed to the expense in order to be closer to the global reserve and always have access to it. This will have a positive effect on the country's energy security in a few years, when the market finally tightens up, experts believe.