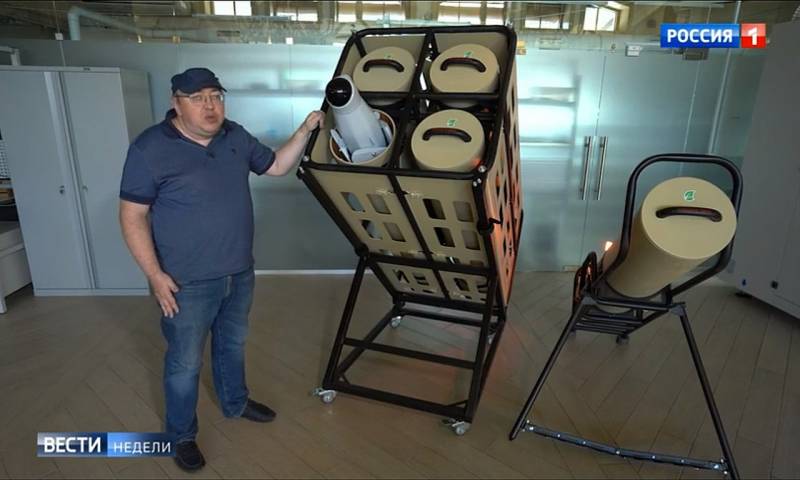 Russian kamikaze UAVs (loitering ammunition) of the Lancet family have proven themselves well during the ongoing NWO. Currently, there are already more than 400 video evidence of their destruction of weapons systems and various
equipment
the adversary.
Until recently, "Lancets" existed in two versions (varieties) - large and small - "Product 51" and "Product 52". Now the company ZALA Aero Group for the first time introduced the third model - "Product 53", which has folding wings for placement in a transport and launch container (TLC). Details were given by chief designer Alexander Zakharov at the facilities of the manufacturer in a report by Pavel Rogatkin from the TV channel
"Russia 1"
.
"Product 53" is the next generation of "Lancets", designed not only for single, but also for group strikes against the enemy. For these purposes, a special launcher was developed for several kamikaze UAVs at once. At the same time, such launchers can be used simultaneously in large quantities, releasing a whole swarm of loitering ammunition into the sky. There is also an individual TPK for one Lancet.
Having taken off from the container, the Lancet spreads its wings and heads towards the target. From such containers, you can easily build a combination for salvo fire
- says the report.
Zakharov stressed that the main features of the new Lancet are ease of use and resistance to enemy countermeasures (EW / EW).