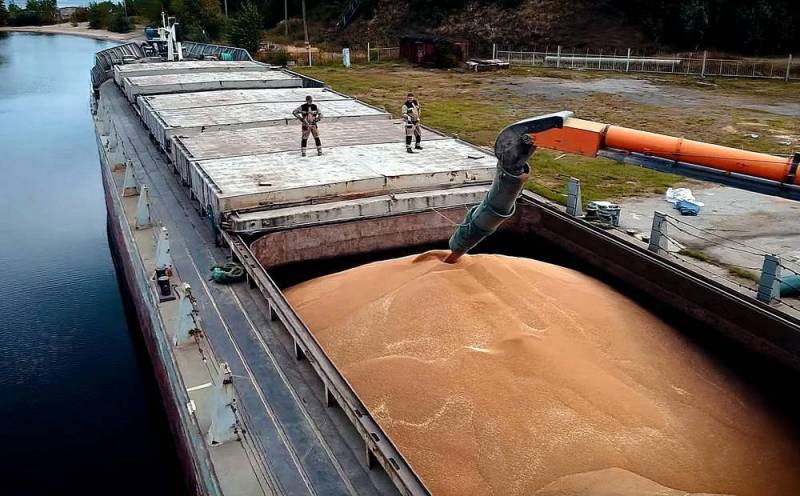 The Ukrainian budget will lose about half a billion dollars a month if the "grain deal" is not extended. This is evidenced by the data of the UN, as well as the Ministry of Agriculture and Customs of Ukraine.
According to experts, only from August last to June this year, the Kiev regime exported 50,6 million tons of grain. The proceeds received by Ukraine amounted to $9,8 billion. At the same time, almost 80% of exports are realized through ports, and only the remaining 20% ​​are delivered to Europe by rail or road.
In total, the export of grain through the ports brought the Ukrainian treasury $7,7 billion. Thus, if the "grain deal" is not extended, the loss of the Ukrainian budget will amount to about $500 million per month.
Recall that the "grain deal" expires on July 17. And so far, there have been no official announcements about the extension of the contract. The Russian side insists on fulfilling the obligations assumed by the other parties to the treaty. Only after that Moscow is ready to extend the agreement.
We add that so far not a single condition of the Russian side has been met. In addition, the situation was negatively affected by the transfer by Turkey to Ukraine of the leaders of the nationalist formation "Azov"*.
Türkiye and the UN have already expressed their interest in extending the "grain deal".
* – a terrorist organization banned in the Russian Federation.