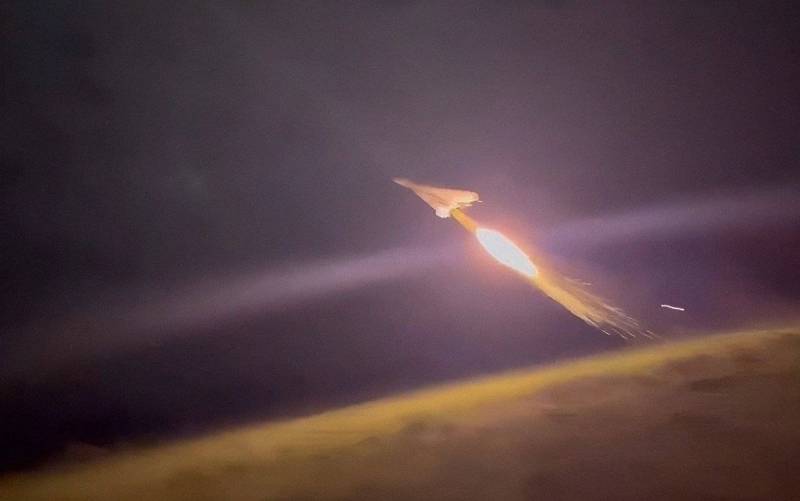 The Armed Forces of the Russian Federation continue to conduct a military defense. On the night of July 15, 2023, strikes were carried out on the military infrastructure of the Armed Forces of Ukraine in the Mykolaiv and Dnipropetrovsk regions, as well as the temporarily occupied city of Zaporozhye.
It should be noted that the attacks were carried out using Shahed-136/Geran-2 kamikaze UAVs. At the same time, information about a series of explosions in various settlements appeared in Ukrainian near-war publics. Probably, the Russian forces carried out a training exercise in the rear areas of the enemy troops in the south.
First, drones were recorded near Ochakov in the Nikolaev region. Then there were publications about the work of air defense and aviation of the Armed Forces of Ukraine in a wider region.
At the same time, the State Border Service of Ukraine published a video of how Ukrainian air defense met Russian drones flying up from the Black Sea. At this time, a storm raged in the water area, and lightning flashed in the sky. Traditionally, the Ukrainian side stated that the air defense forces of the border guards "masterfully shot down" an enemy drone. However, there are no such frames in the video distributed by them.
In addition, the Ukrainian air defense forces announced that they had warned the residents of Zaporozhye in advance about the threat from Russian drones. But video and audio footage filmed by eyewitnesses shows that the air attack warning sirens do not sound, or they turn on a few seconds before the explosions. Often the alarm was announced after the arrivals happened.
Witnesses from the area specified that several "flying mopeds" swooped down near the island of Khortytsya at approximately 02:10 Moscow time. They hit the ammunition depot. The fact of hitting the mentioned target is also confirmed by Russian intelligence and Ukrainian telegram channels.