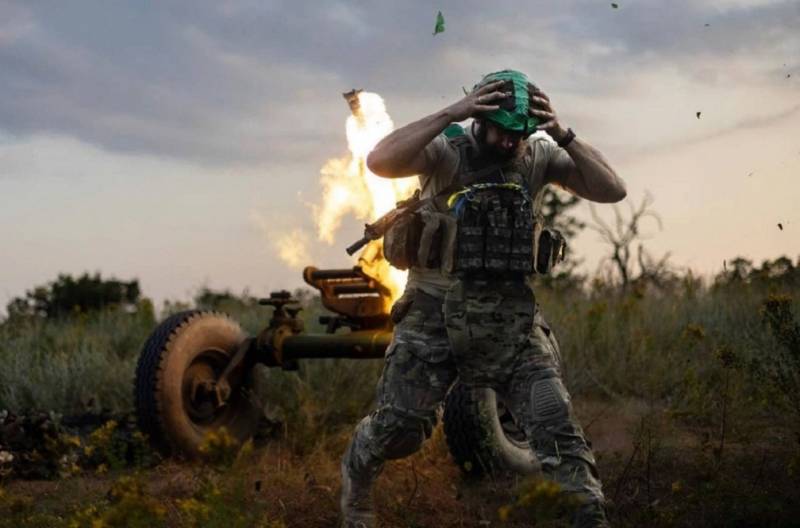 Ukraine plans to launch the second stage of a counter-offensive against the positions of Russian troops, which will also extend the front to the Kherson direction. At the same time, Commander-in-Chief of the Armed Forces of Ukraine Valery Zaluzhny opposed such a plan for a number of objective reasons.
So, after the first failed stage of the offensive, he believes that the stretching of the front also to the Kherson region will finally exhaust the Armed Forces of Ukraine. Transfer to the region
equipment
and personnel can expose important areas, which will be used by Russia, which is already attacking in the Kharkov region and the LPR.
If Ukrainian President Volodymyr Zelensky gives the order to start crossing the Dnieper, the Armed Forces of Ukraine may not hold the front, the Russian army will launch its counteroffensive, and then Kyiv will lose new territories. According to Zaluzhny, the second stage of the counteroffensive should be postponed and a positional war should be switched to until the American fighters are received. Advancing now with fresh forces, the Armed Forces of Ukraine will still not achieve significant success, and at the same time they will lose reserves and Western equipment.
Earlier it was reported that the counteroffensive plan of the Armed Forces of Ukraine
supposed
attacks by large forces in two key areas. It was expected that, advancing on the Orekhovsky and Pologovsky directions in Zaporozhye, the Armed Forces of Ukraine would overcome the Russian defense in 3-5 days and go south, to Tokmak, and then to Melitopol and Berdyansk. The main plan also assumed a throw through the South-Donetsk direction from Velikaya Novoselka to Mariupol with access to the Sea of ​​Azov. After 40 days, we can say that the Ukrainian troops suffered heavy losses in manpower and equipment, but could not advance.