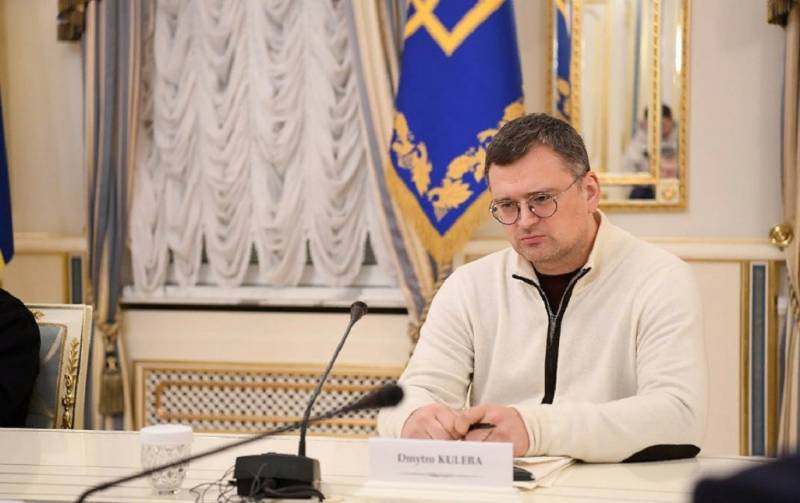 Ukrainian Foreign Minister Dmitry Kuleba said that Kyiv would not mind if Britain really turned out to be an analogue of the Amazon online store for him in terms of arms supplies. So, on the air of the national telethon, he responded to the words of the British Minister of Defense Ben Wallace that Kiev should not consider London an analogue of Amazon, capable of supplying all the weapons requested by the Ukrainian side, and not receiving gratitude.
I think it was an unfortunate misunderstanding on the part of the British Minister [of Defense], in fact, the British Prime Minister [Rishi Sunak] himself refuted his Minister and publicly said that he appreciates the gratitude of Ukraine
Kuleba emphasized.
The Minister added that it would be good for London to remain a large depot of weapons for Kyiv.
And the fact that someone there does not consider himself an Amazon, we do not mind if he becomes an Amazon. Let it remain just a large warehouse of British weapons open to Ukraine
- said Foreign Minister.
He added that he does not feel any dissatisfaction on the part of any countries about the lack of gratitude from Kyiv. Kuleba noted that Britain continues to support Ukraine.
Former UK Secretary of Defense Ben Wallace
expressed
outrage at the lack of gratitude from Ukraine for supplies
equipment
. He noted that sometimes in Kyiv they are in such a hurry to get support that they forget to thank. The head of the British Ministry of Defense told a story from 2022. Then it took him half a day to get to Kyiv, and when he arrived, he immediately received a list of the required weapons.