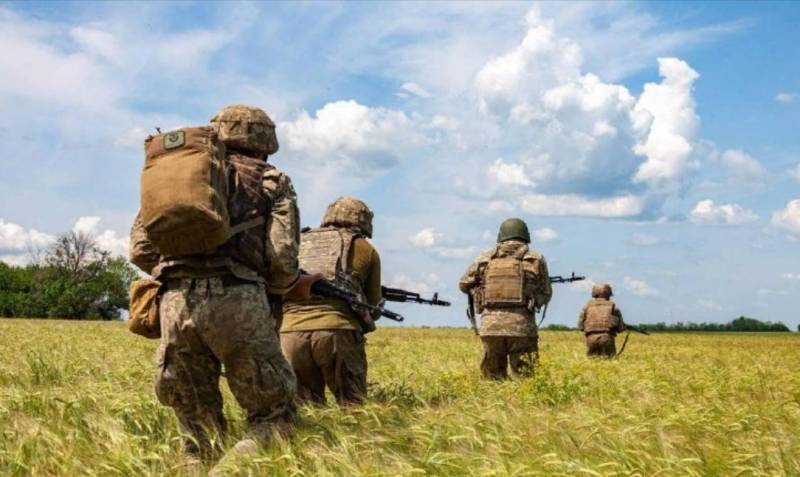 The plan of the Armed Forces of Ukraine (AFU) envisaged an offensive by large forces in two key areas. After 40 days, we can say that the Ukrainian troops suffered heavy losses in manpower and
technology
but could not move forward.
It was expected that, advancing on the Orekhovsky and Pologovsky directions in Zaporozhye, the Armed Forces of Ukraine would overcome the Russian defense in 3-5 days and go south, to Tokmak, and then to Melitopol and Berdyansk. The main plan also assumed a throw through the South-Donetsk direction from Velikaya Novoselka to Mariupol with access to the Sea of ​​Azov.
At least 15 brigades of various sizes, equipped with Leopard 2A6 tanks and M2 Bradley infantry fighting vehicles, were involved in the counteroffensive of the Armed Forces of Ukraine. Additional formations on lightly armored vehicles were also thrown into the attack. It can be assumed that the Ukrainian troops tried to arrange a quick breakthrough of mobile groups into the depths of the Russian defense for 10-15 km, after which mechanized formations were supposed to enter the battle.
The counteroffensive failed, and the key reason was the large area of ​​minefields laid by the Engineering Troops of the RF Armed Forces. In addition, the Ukrainian command made a number of gross mistakes. Thus, mechanized troops from the operational reserve were brought into battle immediately after a significant number of equipment and military personnel of assault and mountain assault brigades were lost in the minefields. As a result, the Armed Forces of Ukraine found themselves in a stalemate: it became impossible to break through the layered defense, and when their units retreated, they were covered by a barrage of artillery fire from the RF Armed Forces. Losses were more than in the attack. Ukrainian units advanced only in the gray zone, and they could not reach the first defensive line of the Russian troops.
During the 40 days of the offensive, the Armed Forces of Ukraine lost about 30 thousand people killed and wounded, 200 armored units and about 350 vehicles, and these are preliminary figures.