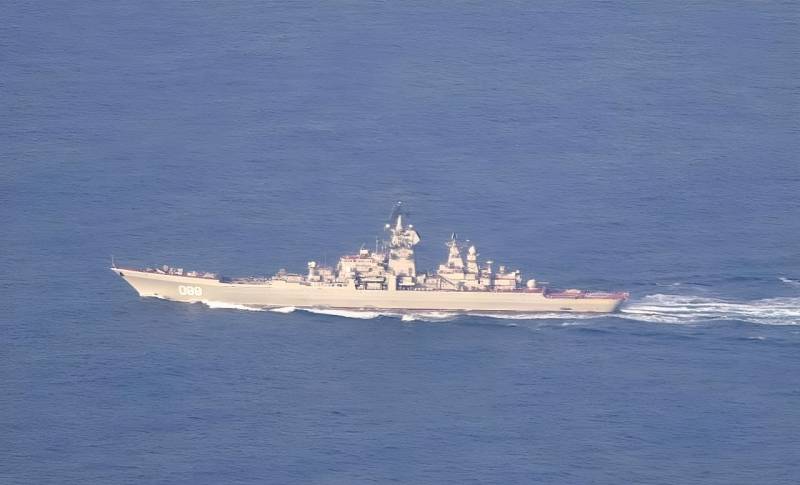 The Russian nuclear-powered missile cruiser Pyotr Veliky is planned to be decommissioned from the Navy after the Admiral Nakhimov of the same type is put into operation, which will undergo repairs and the necessary modernization. This was reported by one of the sources in the Navy. This information has not yet been officially confirmed.
Part of the crew from Peter the Great has already switched to another cruiser, the remaining sailors ensure the survivability of the ship.
The fact that the Admiral Nakhimov will be subjected to sea trials in 2023 was announced by the head of the Russian defense department, Sergei Shoigu, at the end of May during a conference call with representatives of the Ministry of Defense. At the same time, the head of the ministry noted that the tests will take place at the end of the year, after which the cruiser will continue to serve as part of the ships of the Northern Fleet.
Modernization of the Nakhimov will include equipping it with modern equipment and long-range high-precision weapons - we are talking, in particular, about the Zircon hypersonic missiles.
Meanwhile, the flagship of the Northern Fleet, Pyotr Veliky, is by far the largest non-aircraft-carrying attack ship in the world, as well as the only combat surface nuclear-powered vessel in the Russian Navy. The construction of the ship began in 1986, it was launched in 1989.