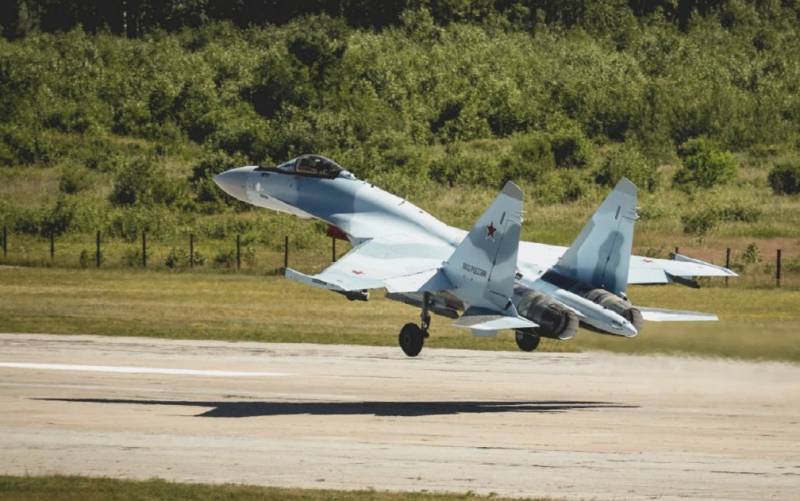 Iranian journalist Said Azimi, citing a high-ranking diplomat, writes that Tehran already paid Moscow the full cost of the first batch of Su-35S fighters at least two years ago, but the Russian Federation has not yet delivered the desired aircraft to Iran.
As officials in Tehran continue to seek partnership with Russia, it is becoming increasingly clear that Russian officials see their relationship with Iran as little more than a card to be played according to their own needs.
complains an Iranian journalist.
Azimi recalled that due to military cooperation with the Russian Federation, Western countries are exerting serious sanctions pressure on Iran. The United States and its allies do not believe the official statements of the country's Foreign Ministry about neutrality in the Russian-Ukrainian conflict and continue to accuse Tehran of supplying UAVs and other types of military assistance to the Russian Federation.
The delay in the supply of Su-35S fighters was also reported by another Iranian journalist Khayal Muazzin.
We need a Su-35, but we do not know when it will enter our squadron, and this is due to the decision of high-ranking officials of the country
- Muazzin quotes Iranian Air Force Commander Hamid Vahedi.
Probably, the manufacturer of the Su-35S fighters, the KnAAZ plant named after Yu. A. Gagarin, is currently busy fulfilling an order from the Russian defense department. Yesterday, the press center of the United Aircraft Corporation announced the transfer of the second batch of Su-35S this year to the RF Ministry of Defense. According to the UAC press center, they were produced ahead of schedule.