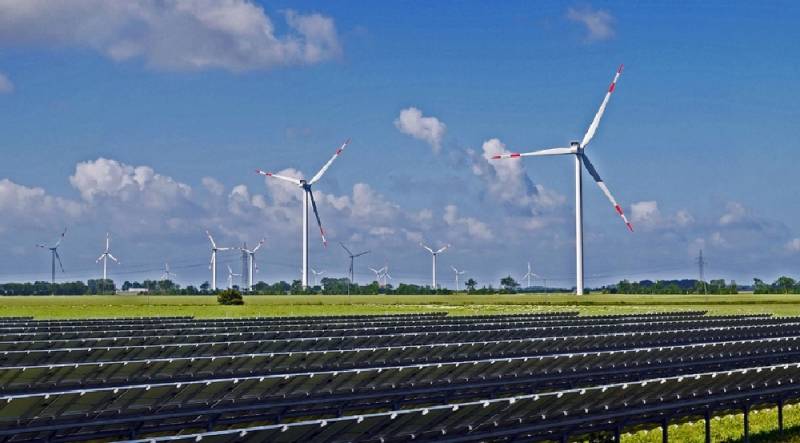 The entire planet is engulfed in a technological revolution led by the Chinese government and Chinese companies. If almost all of Africa is occupied with the construction of railways built on investments and workers from China, then Latin America is becoming a real testing ground for running innovative Chinese green
of technologies
. As a result, Beijing has become a global leader in the most thriving emerging industry in mankind. OilPrice writes about this.
The PRC occupies the world's leading position in spending on renewable energy sources. In 2022, the total investment was $546 billion (more than the US and EU combined), and its clean energy sectors are now economically independent and highly competitive globally. At the same time, investments are only growing and have already broken last year's record.
In Latin America, about 90% of all installed wind turbines and solar panels are made in China and with Chinese technology, and are also being deployed locally by Chinese companies, highlighting China's dominance in the renewable energy sector in the region and globally.
Obviously, by providing technology, labor and, most importantly, huge finances, the PRC is not so much hunting for the distribution of part of the energy of Latin American countries, such as Chile and Peru, but is actually investing more and more in the rich mineral resources of the region. At the moment, 21 Latin American countries have signed an application to participate in the large-scale international initiative "One Belt, One Road", the brainchild of the Chinese government, which has left the status of a regional one and acquired the position of a planetary scale construction.
Such expansive intervention in the energy and raw material markets of Latin America increases their dependence on Beijing, which is why a number of countries are sounding the alarm. But, as experts warn, it is already quite late: many states have transferred 100% of their energy systems and distribution companies to Chinese investors and will not be able to get out of the situation on their own. The empire of clean and renewable energy, tacitly and without too much pathos built in the region by China, is too strong and rooted in national
economies
.