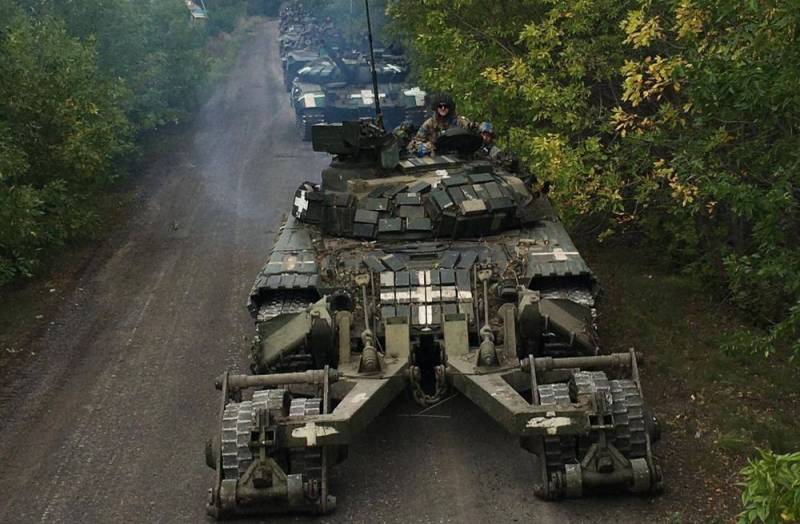 During the conflict, the troops of Russia and Ukraine actively mine the approaches to their positions. Moreover, on some segments of the front, the density of mining reaches serious values. Mines are found literally on every meter of the earth.
This is evidenced by the videos that come from the line of contact. For example, the Armed Forces of Ukraine showed how one of the mine-clearing combat vehicles moves through a similar mined area in the Zaporozhye direction and explosions occur under its skating rinks. This proves how difficult it is for armored vehicles that are not equipped with such useful rollers in front of them.
In turn, German television showed an interesting story. In it, the correspondent interviews a Ukrainian Leopard 2 tanker who shared a "life hack" given to him by Bundeswehr instructors during his training in Germany, recommending that he always do this.
During the training, we asked the Germans how do you get through the minefields? They told us that they just go around them
- said the Ukrainian tanker.
A serviceman of the Armed Forces of Ukraine clarified that on German maps the minefield is a rectangle of 100 by 200 meters. However, there is nothing of the kind on the front line with the RF Armed Forces.
We are faced with minefields, the area of ​​​​which is measured in many hectares. It's incomparably more difficult
– added Ukrainian tanker.