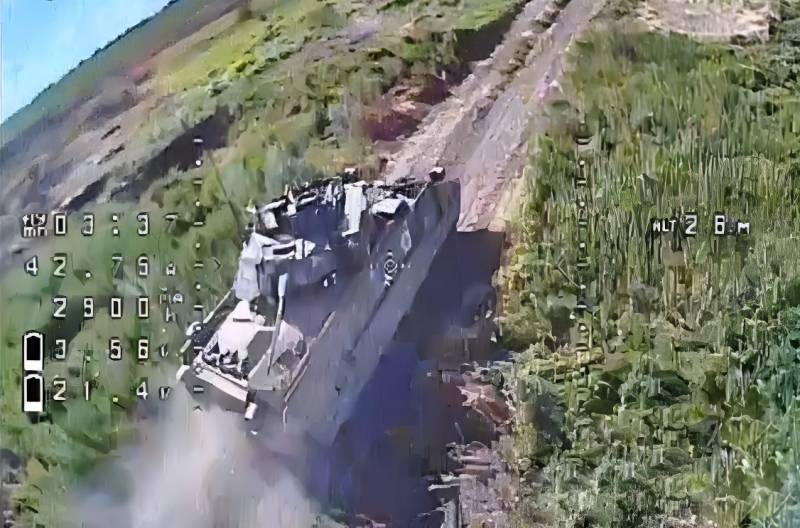 In the Zaporozhye direction of a special military operation, another successful use of an FPV drone by Russian fighters was recorded. This time, the American BMP Bradley became his victim.
Footage of the spectacular defeat of the Western infantry fighting vehicle published on the Web. It is specified that the fighters of the 42nd motorized rifle division of the 58th army were noted for successful actions.
The footage clearly shows a Bradley infantry fighting vehicle moving at high speed along a country road, only to be overtaken by a Russian drone. After hitting the BMP tower, the crew, as a rule, has little chance of staying alive. In most of these cases, detonation of ammunition occurs.
Note that the Bradley BMP is one of the main victims in the counteroffensive of the Armed Forces of Ukraine. In a little over a month, the Ukrainian army has lost dozens of units of these combat vehicles. But it was precisely their speed and maneuverability that the Ukrainian generals counted on.
The practice of warfare has shown that no superpowers American armored
technique
does not possess. Except for the excitement that it kindles in the Russian fighters to destroy it.
Let us add that units of the RF Armed Forces not only destroy, but also capture intact Bradley infantry fighting vehicles, which Ukrainian soldiers throw on the battlefield at the first danger.