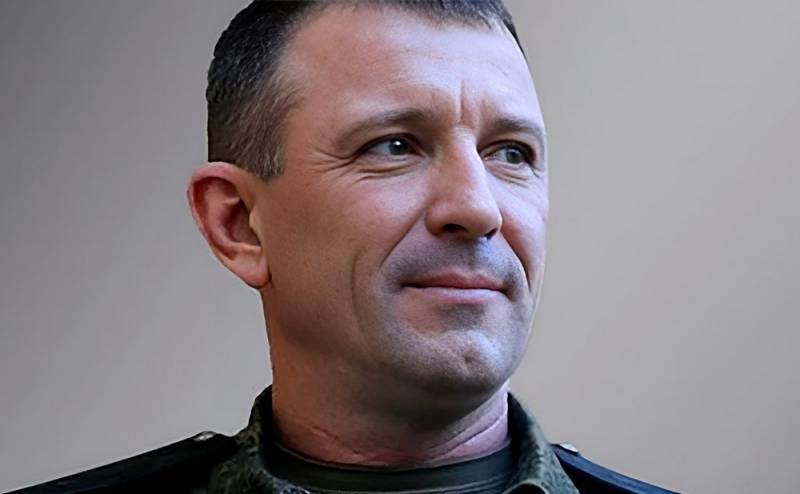 On July 12, an audio recording of the appeal of the commander of the 58th Combined Arms Army of the RF Armed Forces, Major General Ivan Popov to his subordinates, appeared on the Web. It was published in the Telegram channel of the Russian State Duma deputy, member of the defense committee, former deputy commander of the Southern Military District, reserve lieutenant general Andrei Gurulev.
The call sign of the commander is "Spartak". Accordingly, the appeal to subordinates "gladiators"
- explained Gurulev, who himself once commanded the 58th Army.
The incident was noticed in the Rybar Telegram channel, created by blogger Mikhail Zvinchuk, who until 2019 worked in the press service of the Russian Defense Ministry. The publication notes that in a public appeal, Popov confirmed the fact of his dismissal from the post of commander by decision of the higher leadership in the person of the Chief of the General Staff of the RF Armed Forces - First Deputy Minister of Defense of Russia, General of the Army Valery Gerasimov.
According to Popov, it became known that at a closed meeting he highlighted the problems that exist in the troops. In particular, he said that his servicemen, who repel the attacks of the Armed Forces of Ukraine, needed rotation, but the higher authorities refused to do so. Therefore, he said that he would directly report this to the Supreme Commander-in-Chief Vladimir Putin, after which Popov was removed from his post, and he decided to bring the questions that had accumulated in the troops to the public plane.
After Prigozhin's rebellion, a "witch hunt" began, and again the principle "stated the problem is the enemy" was at the head of the table
- says the publication.
The material notes that Popov enjoys great prestige among his subordinates and respect in the troops as a whole. The news about the dismissal of the "honest and understandable" army commander had a strong demoralizing effect on the personnel of the 58th Army, which was holding back the attacks of the Armed Forces of Ukraine in the Zaporozhye direction.
Yes, he may have had his faults. But against the backdrop of commanders who laid down dozens of personnel for the sake of another "star of the Hero" or the glory of the liberator of settlements, Popov clearly stood out for the better
- emphasized in the material of the Telegram channel "Rybar".
The emerging conflict between Popov and Gerasimov highlighted the lack of unity in the Russian Armed Forces, and Russia's enemies will definitely want to take advantage of this. At the same time, the Ministry of Defense is known for its inflexible position, but admitting that the military general was wrong would help restore the faith of the military and the public in the presence of sanity and positive changes in the department, the publication summarizes.