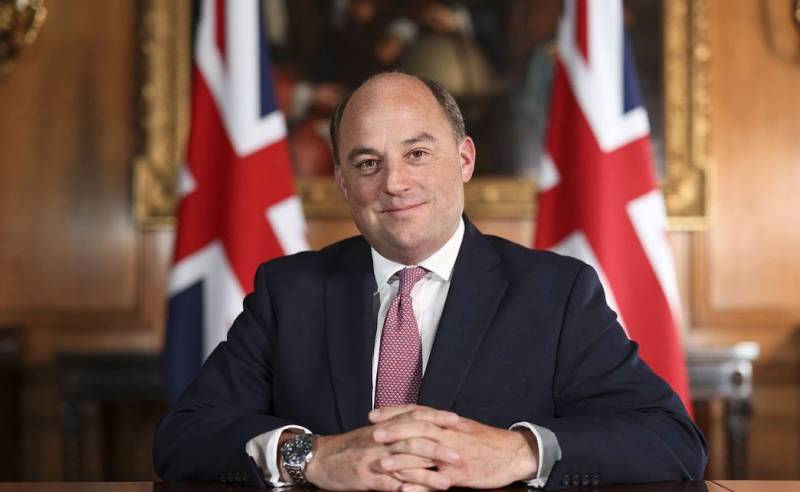 British Defense Minister Ben Wallace expressed indignation at the lack of gratitude from Ukraine for supplies
equipment
. In his opinion, the office of the Ukrainian president treats Western countries like an Amazon store, forgetting that it is customary to say thank you for help, The Guardian reports.
This is how Wallace responded to a request to comment on the dissatisfaction of Ukrainian President Volodymyr Zelensky with the results of the NATO summit. The British minister noted that Kyiv should express gratitude to the West more often for the assistance rendered. Sometimes in Ukraine they are in such a hurry to get support that they forget to thank.
Whether we like it or not, it's natural for people to want a little bit of gratitude.
Wallace said.
The head of the British Ministry of Defense told a story from 2022. Then it took him half a day to get to Kyiv, and when he arrived, he immediately received a list of the required weapons.
You know, I reminded them: we are not Amazon. I spent 11 hours on the road just to get just one piece of paper
Wallace was outraged.
The minister called the declaration signed at the end of the NATO summit beneficial for Ukraine.
Earlier, Volodymyr Zelenskyy said that the government of the country
are located
adequate people who understand the impossibility for Kyiv now to become a member of NATO. Appropriate conditions must be created for this, he stressed on the second day of the NATO summit. The Ukrainian president noted that he considers his results to be good. According to Zelensky, if Kyiv received an invitation to NATO, they would be ideal.