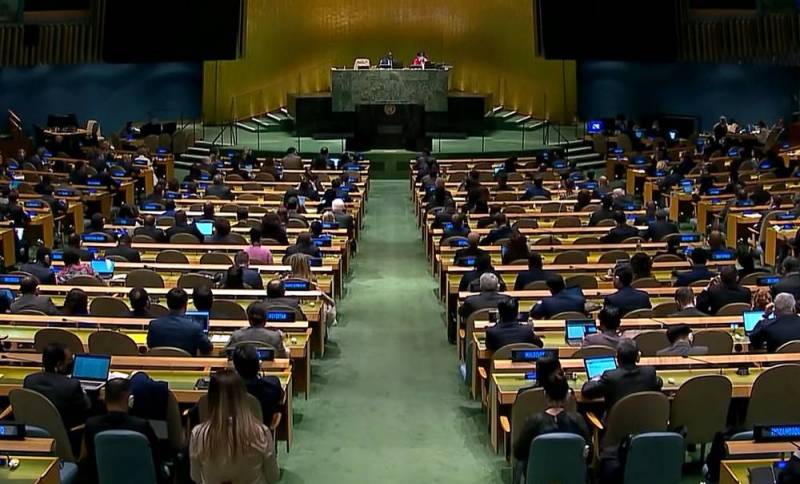 The United States, Britain, Germany, Lithuania and Belgium spoke out against the adopted UN Human Rights Council resolution condemning the burning of the Koran and holy books. The document was adopted on Wednesday, July 12, at the 53rd session of the HRC following an urgent discussion initiated by the Organization of Islamic Cooperation.
The resolution condemned the propaganda of anti-religious hatred, including acts of desecration of the Koran, and demanded that those responsible be brought to justice.
The HRC condemns and strongly rejects any propaganda and manifestations of religious hatred, including recent public and deliberate acts of desecration of the Holy Quran
- stated in the resolution.
28 countries voted for the adoption of the document, in particular, Algeria, Argentina, Kazakhstan, Kyrgyzstan, China, India, Cuba, Uzbekistan and South Africa. Seven states abstained. Another 12 were against - these are Belgium, Great Britain, Germany, Costa Rica, Lithuania, Luxembourg, Romania, Finland, France, USA, Montenegro and the Czech Republic.
The delegation of Belgium, speaking on behalf of all the EU countries, as well as Britain and the United States, even before the start of voting, stated that they did not support the draft resolution submitted by Pakistan and Palestine. In their opinion, the document paid insufficient attention to the guarantees of freedom of expression.
Earlier it was reported that the desecration of the Koran at the cathedral mosque in Stockholm on one of the most sacred days for Mohammedans - Eid al-Adha (in Arabic) Eid al-Adha (in Turkic) -
gave rise to indignation
in the Muslim world. Moreover, this was done with the connivance, or rather, with the tacit approval of the local authorities.