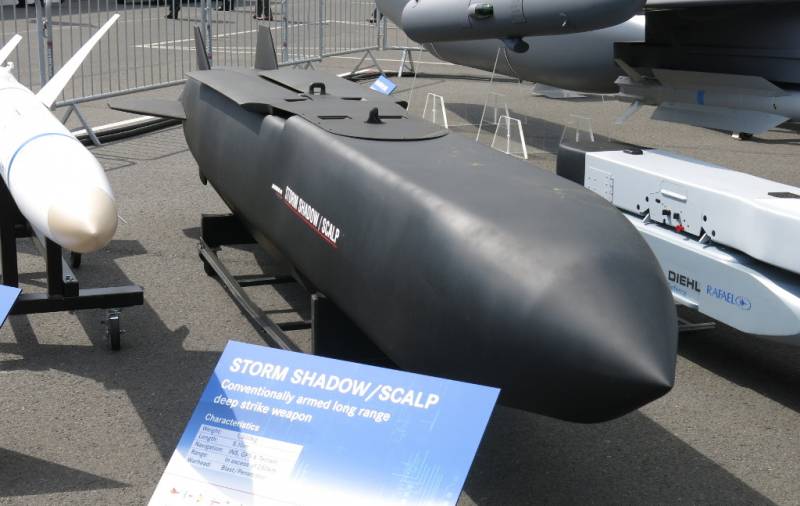 The French SCALP-EG missiles and the British Storm Shadow are almost identical. They both have an elongated faceted fuselage and folding wings. The missiles are also equipped with a similar TRI Microturbo 60-30 engine, an inertial navigation system, a radio altimeter, a GPS correction antenna and an infrared guidance sensor when approaching the target.
Paris decided to transfer missiles to Kyiv for several reasons. Thus, the main facilities of the manufacturing company MBDA are located in France, and certain accumulated stocks of these weapons can be sent to Ukrainians.
Along with this, the French side probably has the largest number of serviceable missiles at its disposal, the guaranteed shelf life of which is 10-12 years.
The transfer of SCALP missiles to Ukraine at the moment may be due to the fact that the Russian Armed Forces had previously destroyed the 649th aviation depot with weapons in Khmelnitsky, which could have stored a large number of British Storm Shadows, and there is a shortage of them in the Armed Forces of Ukraine.
Meanwhile, Russia is taking certain steps to combat new Western weapons. So, the French and British missiles have a high infrared visibility for the Pantsir-S1 air defense missile systems. Also, the RF Armed Forces are quite capable of suppressing the homing head on the SCALP-EG.