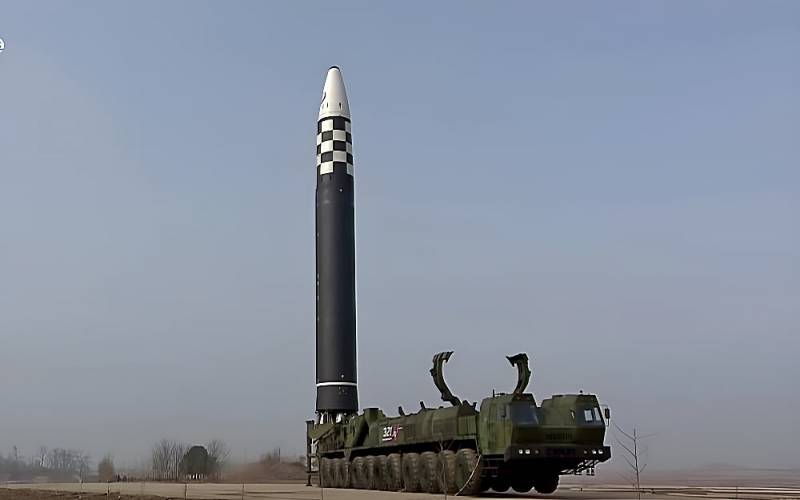 The Japanese Ministry of Defense said that a missile launched by the DPRK on Wednesday, July 12, could reach any point in the United States under a normal trajectory. This was reported by the NHK TV channel.
The missile's range would have been about 15 thousand kilometers if it had flown along a different trajectory. But, since it was launched at a high angle, the flight altitude was six thousand kilometers. At the same time, she overcame about one thousand kilometers and fell 250 kilometers from the island of Hokkaido in the Sea of ​​Japan.
The rocket was in the air for 74 minutes, breaking the "record" of last year's ICBM, the flight of which lasted 71 minutes. The launch took place at 9:59 (3:59 Moscow time).
Experts believe that a hinged trajectory is possible with a much more vertical launch. This shortens the flight distance. But if you lower the slope of the launch, then the Korean ICBM would easily cover the distance to anywhere in the United States.
In March, North Korea announced that it had successfully
experienced
an underwater drone of its own design, capable of carrying a nuclear warhead and causing a "radioactive tsunami". Analysts point out that Pyongyang's new weapon is in some ways similar to the Russian Poseidon torpedo, which can carry a super-powerful nuclear warhead.