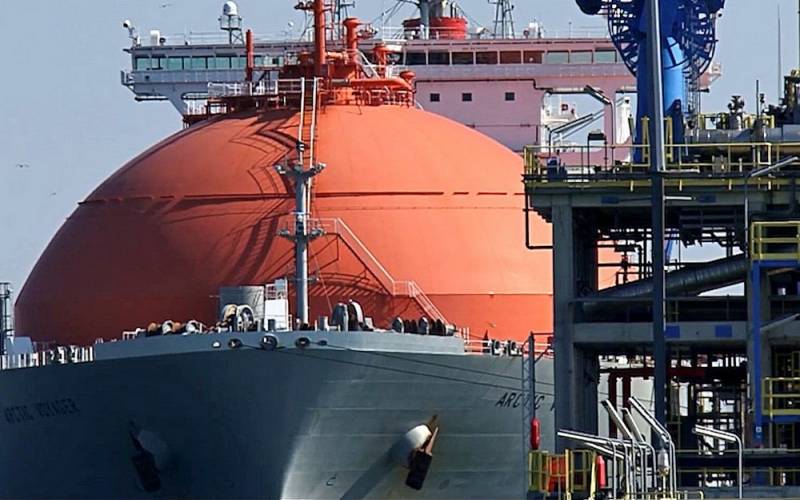 China continues to buy liquefied natural gas at full speed, India is closely watching this. Both countries want to conclude long-term contracts to avoid price fluctuations, Turkish Dünya wrote.
This will allow importers to maintain stability for a longer period of time and hedge against future energy price increases. The Chinese authorities themselves inform companies about the need to guarantee purchases. The issue of long-term contracts has already reached such a level that 15% of LNG transactions until 2027 worldwide are in Beijing alone.
At the same time, part of the purchased fuel is resold at higher prices.
Another aspect of the buying spree is the tankers used to trade this amount of LNG. The dynamics of their number over the past 20 days shows that last week the maximum mark for 2023 was reached - 45. Over the past five years, their average value was 28,31, while the absolute maximum was 50,42.
In addition, the publication noted, it is necessary to take into account the increase in energy consumption in the future. This raises the possibility that the world's next recession will be tackled before it gets too deep.
Earlier it was reported that in Russia they found an unusual way
affect the cost
oil without reducing production. Russian suppliers effectively bypassed the full range of Western restrictions with the help of a shadow fleet and a large discount.