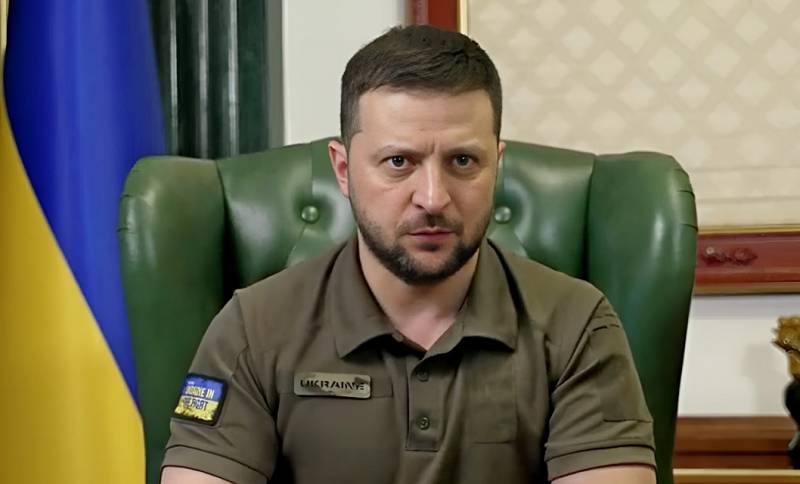 Volodymyr Zelensky once again expressed dissatisfaction with the uncertain position of the North Atlantic Alliance on Ukraine. According to him, NATO members are discussing formulations without Ukraine.
On the way to Vilnius, we received signals that language without Ukraine was being discussed. And I want to emphasize: this wording is only by invitation, not by Ukraine's membership.
- declared Zelensky.
According to the President of Ukraine, such a position of NATO towards his country is absurd.
It is unprecedented and absurd when there is no time frame for both the invitation and Ukraine's membership, and when some strange wording about "conditions" is added even for inviting Ukraine. It looks like there is no readiness to invite Ukraine to NATO or make it a member of the alliance
– wrote the President of Ukraine in his telegram channel.
In all likelihood, Volodymyr Zelensky hoped to the last to receive an official invitation to join the North Atlantic Alliance today. At least tomorrow. Although there were no prerequisites for this.
On the contrary, the leaders of the countries - members of the military bloc were marked by extremely vague statements regarding Ukraine's entry into NATO. They promised to give security guarantees and continue to provide military assistance. At the same time, its size was directly linked to the results of the counteroffensive of the Armed Forces of Ukraine.
But Kyiv cannot yet boast of victories on the battlefield, as well as an invitation to NATO, as well as the conditions for an invitation.