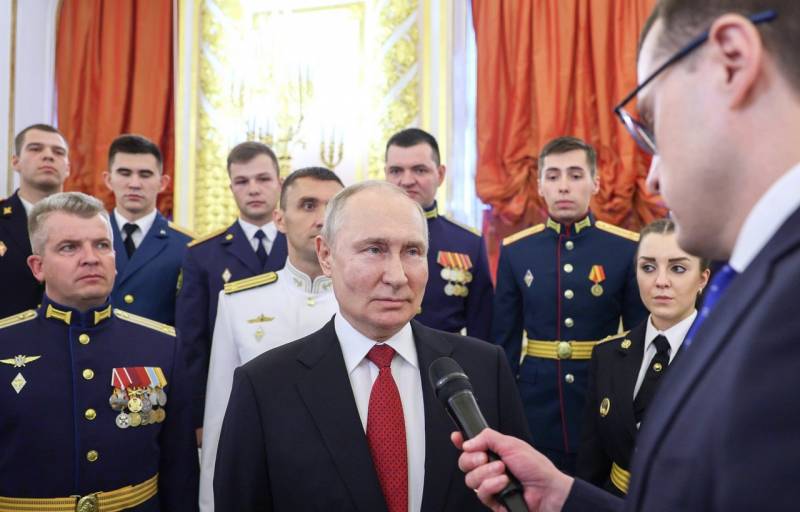 The President of Russia has already created the second informal channel for obtaining information about the course of a special military operation. This opinion, after reports of a meeting between Vladimir Putin and the commanders of the Wagner PMC, was expressed by a professor of the Higher School
economics
Marat Bashirov. The first such channel, according to him, was the so-called Club of military correspondents.
The political scientist notes that the fact of Putin's meeting with well-known Russian military journalists was made public almost immediately. But about the meeting of the President of the Russian Federation with the commanders of the PMC "Wagner" was told only after 11 days.
That is, they rechecked the information received at this event. And, apparently, they considered it reliable if they made the fact public
- says Bashirov.
In his opinion, this creates a certain protection for the "Wagnerites" and makes it possible to say that the Council of PMC commanders will also receive a regular channel for bringing information to Vladimir Putin.
The conclusion is as clear as daylight: cross-checking official reports
- explains the HSE professor the need to create an informal channel for obtaining information.
Recall that it was the discrepancy between the content of official reports to the President of the Ministry of Defense of the Russian Federation and the real state of affairs in the NVO zone that was named as the main reason for the military mutiny by PMC Wagner by its founder Yevgeny Prigozhin.