It's good that the military boats of the Ukrainian Navy, which are illegal
break through
across the Kerch Strait from the Black Sea, they are escorted by a tugboat. There is pitching at sea, and such a craft as a boat can easily roll over on surging waves. So it's not necessary to ascribe all this in advance to the military aviation of the Russian Aerospace Forces, which has already appeared above the scene.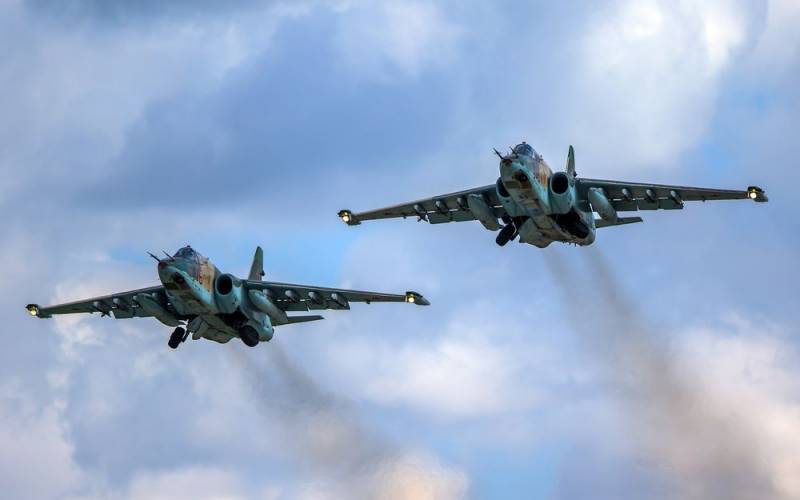 Su-25 attack aircraft have already appeared in the provocation zone organized by the Kiev authorities with the help of their "invincible" Navy. Below is a video published
REN TV
.
Before that, the bulk carrier blocked the passage under the arch of the Crimean bridge with its hull. Next to it are Russian military boats, they are on alert and guarding the approaches. Video on this subject above.
And shortly before that, from Berdyansk (Sea of ​​Azov)
came out
a couple of Ukrainian combat boats that intend to help the "twin" break out of the Black Sea. However, the Berdyansk group has not yet decided to enter the territorial waters of Russia and is located on the border.
And as stated by Senator of the Federation Council Volodymyr Dzhabarov, of the Foreign Affairs Committee, a similar provocation is needed by the President of Ukraine Petro Poroshenko to raise his fading rating before the inexorably approaching presidential election. However, you should not forget about the consideration by the UN (in December 2018) of the next Ukrainian resolutions. After all, this is not just a flagrant violation of Articles 19 and 21 of the UN Convention on the Law of the Sea, but a deliberate and planned provocation.