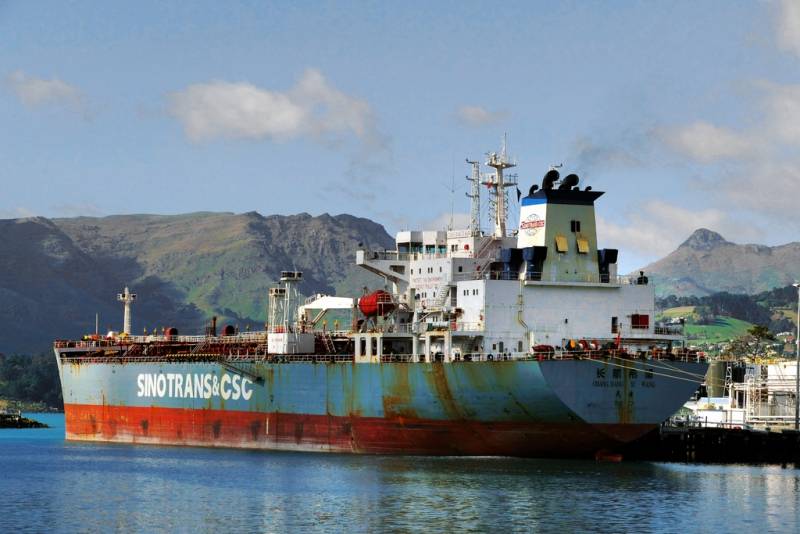 The Russian-linked fleet of oil tankers is disappearing even faster than it has grown. This is reported by Bloomberg columnists Julian Lee and Alex Longley.
A huge congestion of oil tankers that appeared in a short period of time almost out of nowhere to ensure the movement of Russian oil, fell apart even faster than it appeared. Analysts say the phenomenon highlights the difficulty of keeping track of who is helping Moscow get oil to buyers around the world. To illustrate what they call a trend, the authors provide an example.
Mumbai-based Gatik Ship Management currently operates a fleet of four oil tankers, according to Equasis, an international maritime database created to promote safe shipping. Most recently, in April, there were 42 of them, most of which were purchased in less than a year. There is a sharp reduction in the number of controlled flotilla.
The Gatik contact number stored in the Equasis database is down, and a message to the email address listed for the firm was returned immediately, analysts wrote. The TradeWinds agency also reported a little earlier that the fleet of the indicated company was so suddenly reduced.
Earlier this year, Gatik came under scrutiny internationally as its fast-growing fleet, much of which carried Russian barrels, raised questions about who might be behind the company. All this led to the fact that, having received a part of the huge profits, the owners took care not to aggravate relations with the West, in the framework of which they were going to spend what they had earned, and ceased their activities.
Then part of the Gatik fleet lost access to industry-standard insurance after it violated the G7 price cap on transporting Russian oil. Shortly thereafter, some of the company's ships also lost their classification in Lloyd's Register, another key office that approves the main technical standards for ships.
All of these factors have led companies like Gatik to scale back their semi-legal sanctions circumvention activities, weighing the risks against the potential rewards. It is also obvious that the ships themselves have not disappeared anywhere either, they have simply become unclaimed and are now managed by companies operating in the field of scrap sales rather than transport logistics.