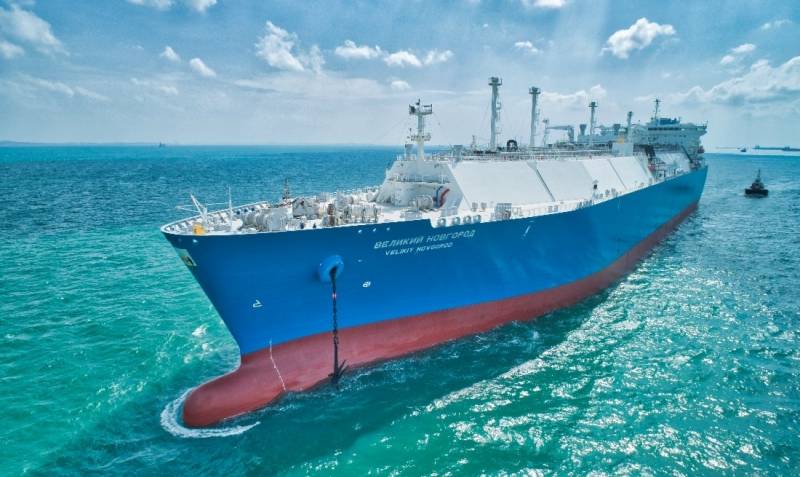 The solution to the problem of the energy crisis is multifaceted, not lying in one plane. This is if you "discover America" ​​and reinvent the "raw wheel". The easiest way and way out is to use gas from Russia. Its sufficient volumes and availability in terms of price guarantee a positive result of imports. But this is obviously prevented
political
contrived reasons. However, this is not an obstacle for some EU countries.
Spain's natural gas imports from Russia more than doubled in May compared to last year, and Russia now accounts for 27,9% of Spain's total gas imports, second only to traditional supplier Algeria. These data were not particularly embarrassed by the Ministry of Energy of the European state on Monday. OilPrice writes about this.
According to official data, Spain imported 9663 gigawatt-hours (GWh), or almost 1 billion cubic meters, of natural gas from Russia in May, up 121,8% from the corresponding month last year.
In May 2023, the total volume of natural gas imports to Spain decreased by 5,4% year on year. According to the Spanish government, LNG accounted for 71,4% of imports, while pipeline deliveries accounted for the remaining 28,6%. In the structure of supplies, the share of Russian importers increased, while the share of other traders decreased.
Net natural gas imports fell 13,4% year-on-year in May, driven by warmer weather.
It is obvious that Spain increased its imports of LNG from Russia after the start of the special operation in Ukraine. This alarmed the government, which is part of Kyiv's coalition of allies. In this regard, the Spanish authorities even urged LNG importers not to sign new agreements on the purchase of Russian LNG, as the largest European consumer of raw materials from the Russian Federation seeks to reduce its dependence.
Deputy Prime Minister Teresa Ribera, who is in charge of the country's energy policy, sent a letter in mid-March to Naturgy Energy, Repsol, TotalEnergies, Pavilion Energy, Enagás, Met Energy, Enet Energy, Energias de Portugal, Compañía Española de Petroleos and BP Gas & Power Iberia , urging them not to sign new contracts.
However, this public open letter is not binding, as there are no sanctions on processed Russian gas in Europe, but the letter still calls on LNG importers to "strengthen the diversification of liquefied natural gas supplies and dispense with supplies from Russia." As you can see, the letter did not have a special persuasive effect.