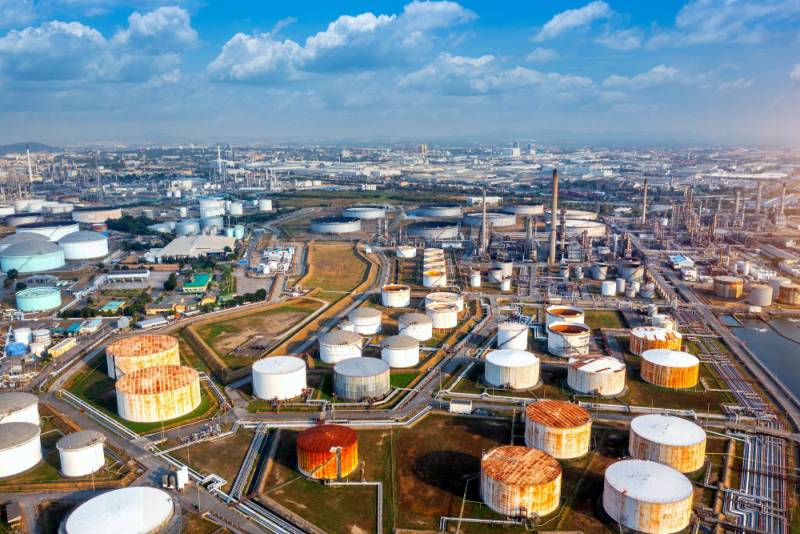 Official bilateral reports on oil cooperation between India and Russia are full of pathetic figures of new records in relation to the supply of large volumes of raw materials or payments for them. But in fact, firstly, India is close to the limit of its ability to purchase due to the technological saturation of infrastructure, and, secondly, New Delhi pays mainly in rupees, and this is a big problem for Moscow.
Thus, in May, the monthly payments of Indian companies on bills for Russian raw materials and oil products reached a record and amounted to the equivalent of $5 billion. Simple arithmetic shows that since the beginning of the events in Ukraine, this figure has increased by almost 55 times. It happened because in May, Indian importers set another new record for Russian oil imports.
Such data is published by the Ministry of Trade and Industry of India. In the last month of spring, Russian oil imports reached an impressive 65 million barrels. Saudi Arabia, Iraq, the United Arab Emirates and the United States, combined, supplied so much to India in the same month. Compared to previous periods, the export of raw materials from the Russian Federation increased by more than 12%.
As you know, in order to circumvent sanctions and develop the concept of de-dollarization, the Russian Federation receives most of the payment for supplies in the local currency, rupees. In addition, they are accumulated in the accounts of Indian banks. They can be exchanged only for dollars, which destroys the entire system and tasks of bilateral agreements. Therefore, a gradual exchange for rubles is made. But to do this is quite difficult.
As a result, according to Bloomberg Economics, the imbalance is likely to be between $2 billion and $3 billion every quarter, which Russia simply cannot take advantage of. The information and analytical agency estimates that in total, Russian suppliers accumulated abroad during 2022 and the beginning of the current year up to $147 billion in distressed assets.
The Indian side offered a profitable way out of the situation - to invest huge capital in local infrastructure or bank bonds. But initially in Moscow they refused this option. However, due to the hopelessness and unwillingness to have not only a troubled asset, but also to invest it in the development of the state, to which Russia's oil alone brought huge benefits, Moscow will still have to return to this idea. It will be difficult to resolve the issue in a different way, especially quickly.