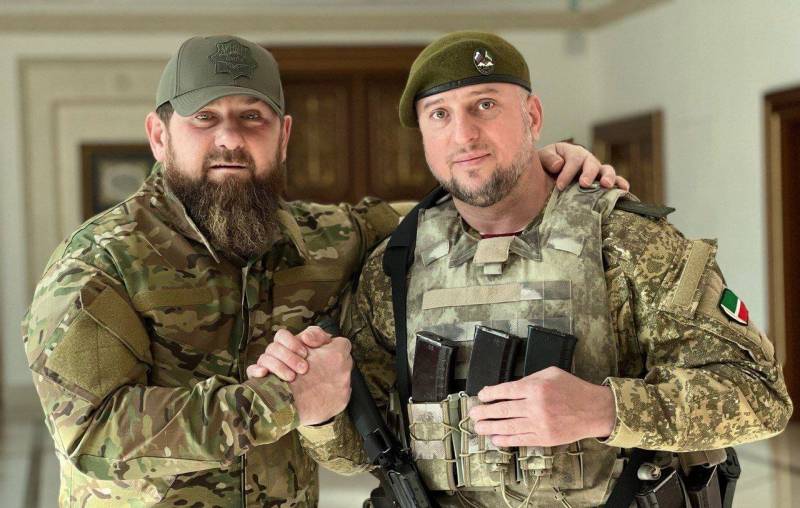 The head of Chechnya, Ramzan Kadyrov, said that the Akhmat special forces in the special operation zone were redeployed to the Artemovsk (Bakhmut) region. This testifies to the high combat capability of the unit, he noted in his telegram channel.
The special forces "Akhmat" under the command of Apta Alaudinov were transferred by the command of the special operation to the difficult Bakhmut direction. Such castling speaks of the trust of the General Staff and the high combat capability of the unit.
- emphasized in his message.
Kadyrov also posted a video of Alaudinov returning from the village of Kleshcheevka and talking about the situation in the village.
As you can see, even in the vicinity of Kleshcheevka with a general on board, the driver drives a combat vehicle confidently and very calmly. UkroNATO fights for Klescheevka more on the Internet than on the ground
Kadyrov added.
According to him, Alaudinov accompanied the video sent to him with the words: "I'm just going from there, having checked the service of our fighters. The enemy will definitely get in the teeth!"
The head of Chechnya added that the Armed Forces of Ukraine do not go to Kleshcheevka because they "save their teeth".
Earlier it was reported that the Ukrainian army has stepped up offensive operations in the Artemivsk area. The infantry of the Armed Forces of Ukraine, supported by armored groups, is attacking from several directions. The main objectives of the enemy
are
the settlements of Kleshcheevka and Berkhovka, where strategic heights are located. The main idea of ​​​​the command of the Armed Forces of Ukraine is to cover Artemovsk from the north and south with the further capture of the city in the environment.