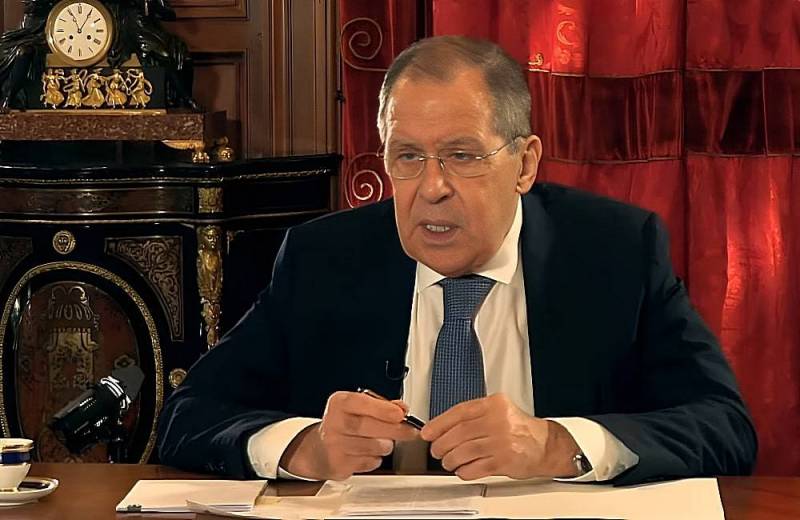 It became known that a conversation took place between the Foreign Ministers of Russia and Turkey, Sergei Lavrov and Hakan Fidan, respectively. Turkish Foreign Minister
recently
took up his post, reseeding from the chair of the head of Turkish intelligence.
It should be noted that it is not known how long the telephone conversation between the functionaries lasted. However, the agency
TASS
claims, referring to his sources, that the parties discussed the regional agenda - the events around Ukraine and the problems of the grain deal. Moreover, the communication between the ministers (negotiations) took place on the initiative of Ankara.
In addition, the Foreign Ministers discussed what happened the day before.
return
leaders of the Nazi Regiment "Azov" * NGU MIA, the commanders of the 36th Marine Brigade of the Naval Forces of the Armed Forces of Ukraine and the 12th brigade of the operational assignment of the NGU MIA to Ukraine from Turkey, which was not previously agreed with Moscow. The Russian minister also drew the serious attention of his Turkish counterpart to the "destructiveness of the course" associated with the continued supply of weapons to Kyiv - such steps harm relations with the Russian Federation and can only lead to negative consequences.
Individual aspects of bilateral cooperation were also touched upon. Summing up the talks, Lavrov and Fidan reaffirmed the need to "preserve and strengthen the trust-based nature of relations" between Russia and Turkey on the basis of agreements between the heads of state.
* — terrorist organization banned in the Russian Federation.