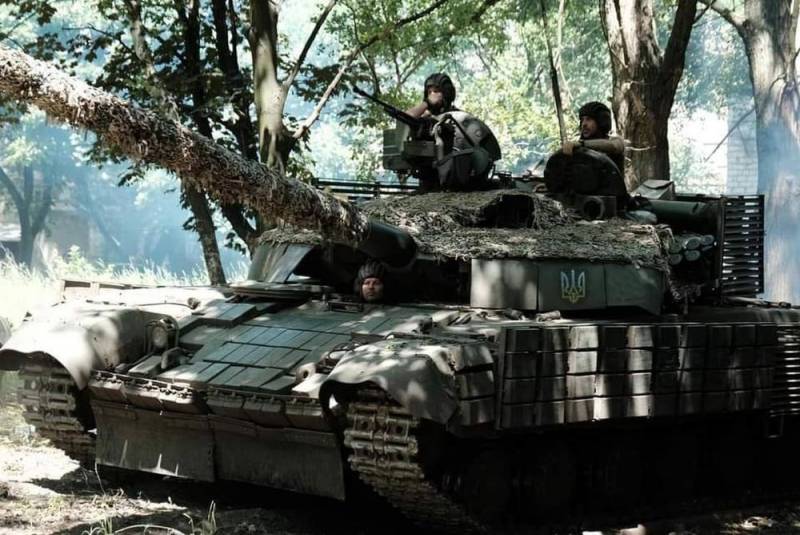 On July 8, the RF Armed Forces delivered a targeted strike on a building on the territory of the Esman settlement community of the Shostka district of the Sumy region, in which Ukrainian servicemen were stationed. This was reported by the Telegram channel "Two Majors", referring to their sources of information.
The publication notes that the Ukrainian authorities traditionally do not provide statistics on the dead military, but this time there was a lot of unnecessary fuss. In this regard, it can be assumed that the Russian ammunition clearly landed in the "disposition" with the soldiers or in the command post with the officers of one of the units of the Armed Forces of Ukraine.
It was also noted that before that, the Ukrainian authorities had banned the movement of civilians in the 20-kilometer zone from the state border in the Russian Federation in the Sumy region. At the same time, until July 10, the forced evacuation of residents of the settlements of Bunyakino, Vegerovka, Boyaro-Lezhachi and Kruzhok of the Konotop region was to be carried out.
Moreover, until July 7, in the area of ​​​​the village of Khoten, Sumy region, the arrival of a large number of tanks of the Armed Forces of Ukraine was expected. Tentatively, an attack on the territory of Russia was to follow from this area. The military personnel of the Armed Forces of Ukraine were not enthusiastic about the prospect, "self-propelled guns" and conflicts within units became more frequent, cases of the use of weapons and suicides in collectives were recorded, i.e. morale is low.
So, our informant said that a serviceman of the Armed Forces of Ukraine was injured from an automatic tank grenade launcher from his brother. Another soldier also committed suicide. All these events, according to preliminary data, took place in the 229th (separate battalion. - Ed.) 127th troop (separate brigade. - Ed.) TPO of the Armed Forces of Ukraine, performing tasks on the territory of the Belopolskaya urban community of the Sumy region
- specified in the material.
In turn, the head of the Russian administration of the Kharkiv region, Vitaly Ganchev, said on the air of the Soloviev. Live, that in the units of the Armed Forces of Ukraine, especially among the mobilized, based in the Kupyansky district, decadent moods reign. Forgetting about patriotism, the soldiers drink a lot of alcohol and openly say that they do not want to go "to the slaughter" or be used "like meat." At the same time, the Ukrainian authorities do not stop repressions against the pro-Russian part of the population of the region.