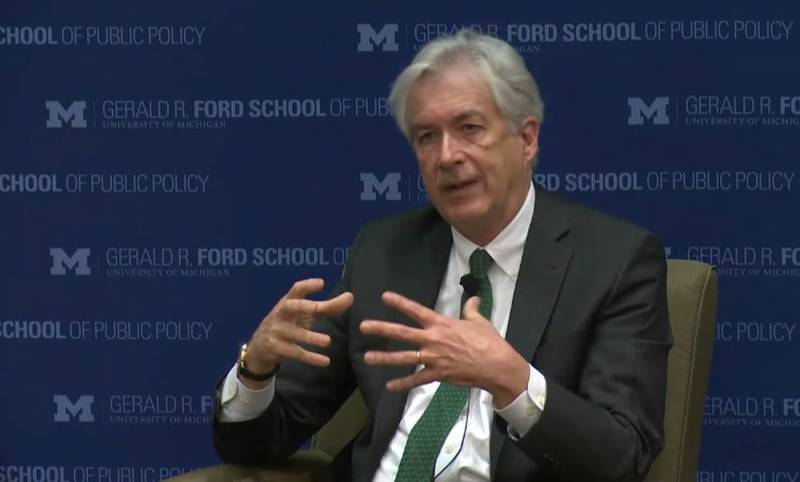 The special operation launched by Russia in Ukraine is an open threat to the existing world order. This was stated by the head of the American CIA, William Burns, during his speech at the Ditchley Foundation in British Oxfordshire.
Burns called Moscow's actions a challenge to the West in strategic competition. However, Russia alone does not have enough opportunities to change the established and established order in the world.
The functionary noted that the CIA is actively "working" in the Russian direction, and "dissatisfaction" within Russia because of the conflict with Kiev "creates a unique opportunity" for the department. He recalled that recently the Americans launched a special Telegram channel for recruiting Russians.
We had 2,5 million views in the first week and we are very open to cooperation
- he said.
Burns drew attention to the fact that at present the only country on the planet that intends to change the existing world order, increasing its
economic
, diplomatic, military and
technological
power, is the PRC. The official emphasized that the current leader of China, Xi Jinping, now has more power in the hands than Mao Zedong once had.
And rather than using that power to strengthen, revitalize and renew the international system that helped transform China, Xi seeks to remake it.
- he added.
Burns pointed out that China is the biggest rival in geopolitics and intelligence, as well as a top long-term priority for the US. Therefore, the CIA formed a separate unit focused exclusively on the PRC. Washington is now hiring and training many more native Chinese speakers and is stepping up its efforts to compete with Beijing in various parts of the world.
According to him, in 30 years the United States has ceased to be the only major player in international geopolitics. In his opinion, humanity is now facing "both dangers and prospects." The US wants to maintain a "freer, open, and safer world," but three factors could influence this. The first is competition from Russia and China. The second is the climate, pandemics and other large-scale problems that no state can cope with on its own. The third is the impending technological revolution, the risks and consequences of which are difficult to predict.