On November 25, 2018, at 7:00 a.m., three ships of the Ukrainian Navy purposefully crossed the state border of Russia and headed towards the Kerch Strait from the Black Sea. This information was confirmed in the Crimean border control of the FSB.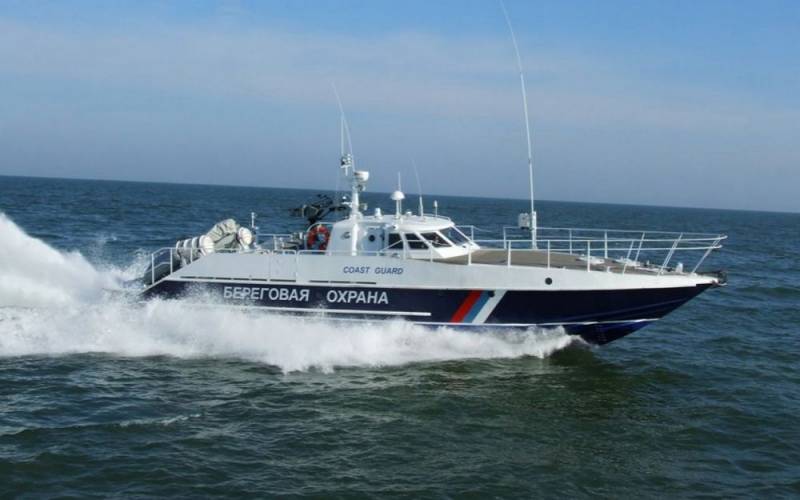 By such illegal and dangerous actions for shipping, Ukraine violated two articles of the UN Convention on the Law of the Sea at once. Since the coastal state, in this case Russia, is responsible for security in the sea. And Kiev was obliged to warn in advance about the passage of ships.
But Kiev did not submit the corresponding applications for the passage of ships through the Kerch Strait. In this regard, these ships are absent in the passage schedule, which is approved by the captain of the seaport in Kerch. Moreover, Ukrainian ships began to make dangerous maneuvers in the direction of travel and refused to obey the legal requirements of representatives of Russian authorities. And the border control of the FSB of Russia in the Republic of Crimea distributed photos from the scene.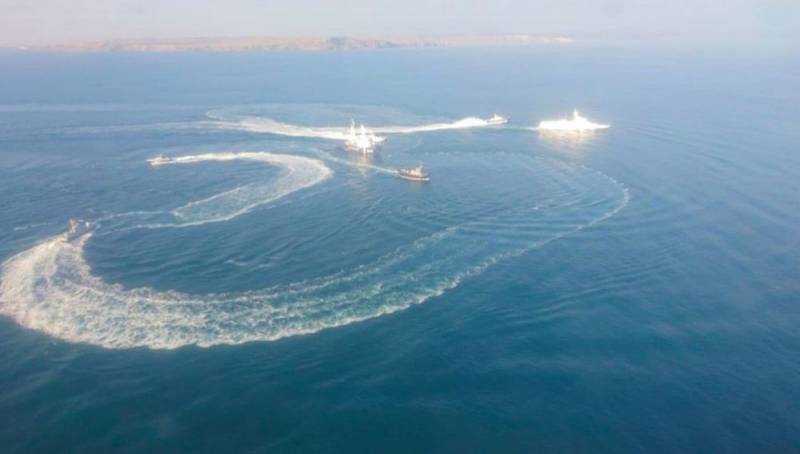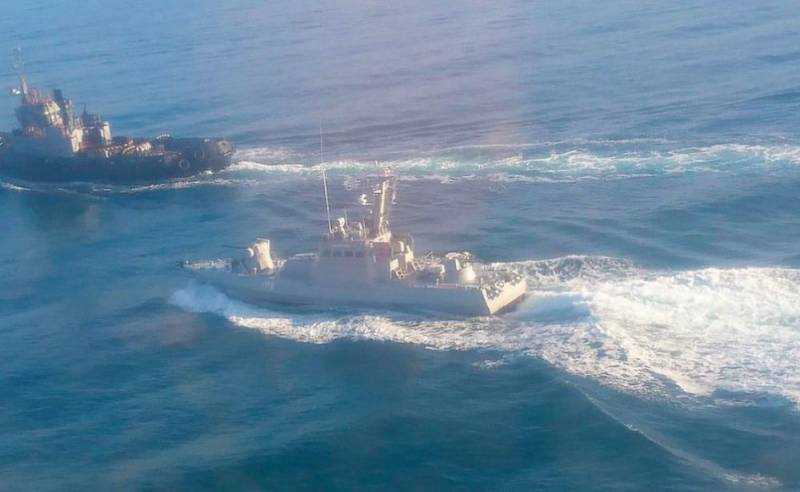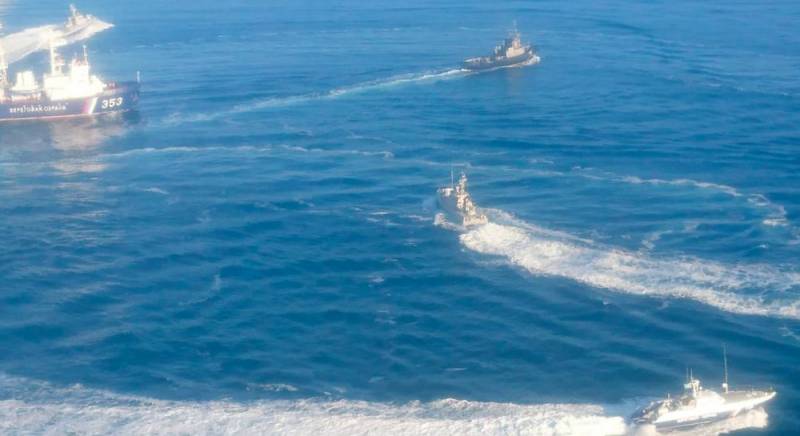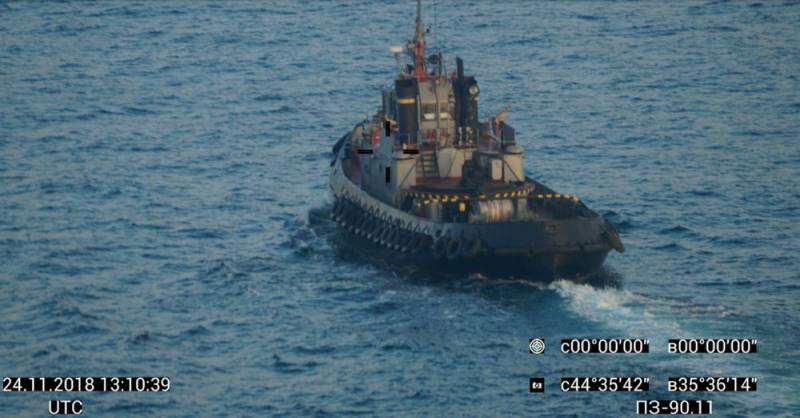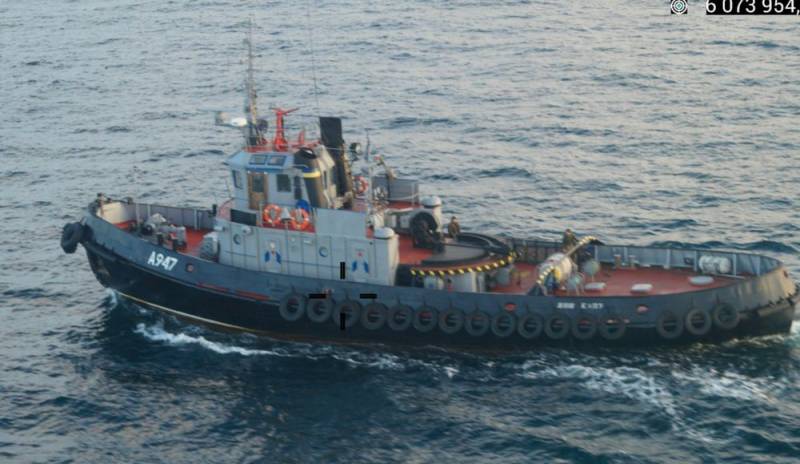 They clarified from the Russian border department that they are taking all actions stipulated by the current legislation and international standards to suppress the illegal and dangerous provocation of Kiev in the Kerch Strait. Then Kiev burst into real hysteria that the Russian border ships and boats carried out "openly aggressive actions" against the "peace-loving" Ukrainian ships (two small armored artillery boats and a raid tug) trying to transfer from the port of Odessa to the port of Mariupol.
The Don border ship rammed our raid tugboat, as a result of which the ship's main engine, lining and guard rail were damaged, and a liferaft was lost
- said in a statement to the Ukrainian Navy.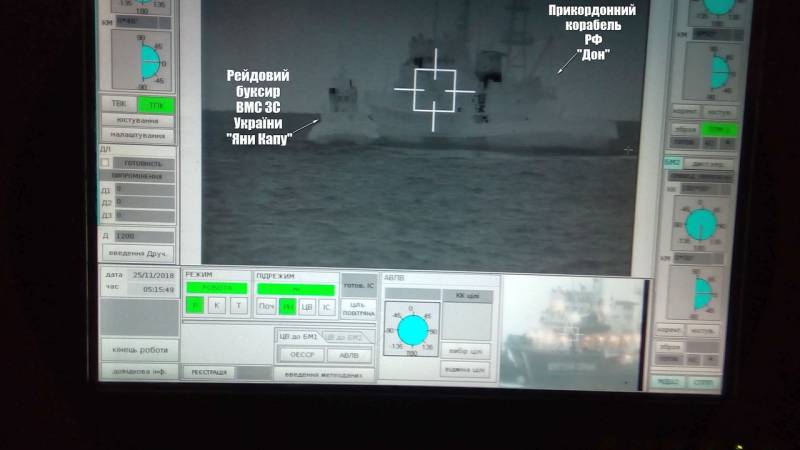 Ram moment
After that, there was no doubt that this was not an accidental provocation, but a pre-planned action. After all, it was not in vain on November 24, 2018 from Kiev that they were already preparing two UN resolutions at once regarding the Crimea and the "militarization" (from Russia) of the Black and Azov Seas. About the ships of the NATO countries that do not have access to the Black Sea, but "registered" in its water area, they will be modestly silent, because this is not militarization, but a manifestation of "democracy." Consideration of regular tantrums is expected in December 2018 as part of the 73rd session of the UN General Assembly.