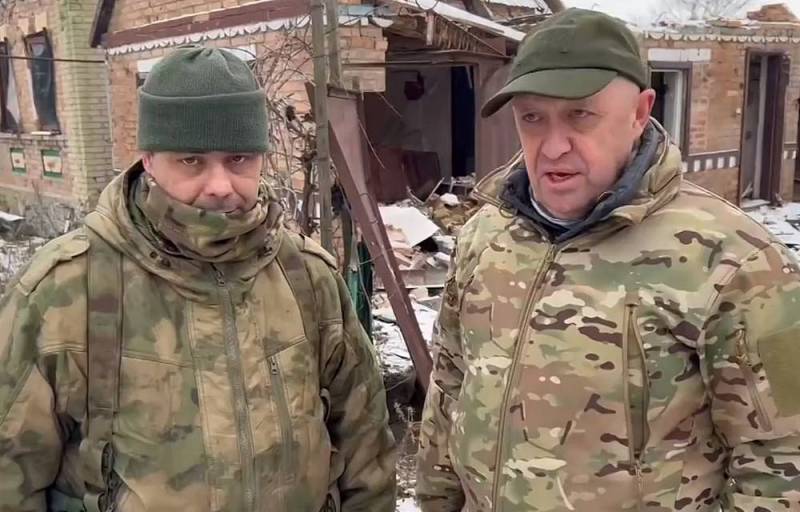 At this critical historical moment in our national life, we, your senior comrades-in-arms, appeal to your feelings of love and devotion to the Motherland and appeal to you with an urgent request to forget all insults, no matter who and wherever they inflicted on you, and voluntarily go with full selflessness and hunting in the Red Army to the front or to the rear, wherever the government of Soviet Workers 'and Peasants' Russia appoints you and serve there not out of fear, but for conscience, so that by your honest service, not sparing your life, to defend at all costs dear to us Russia and prevent its plunder, because, in the latter case, it can irretrievably disappear and then our descendants will justly curse and rightly accuse us because of the selfish feelings of the class struggle we did not use our combat knowledge and experience, they forgot their native Russian people and ruined their Mother Russia.
Appeal of the former Supreme Commander-in-Chief of the Russian Army Alexei Alekseevich Brusilov "To all former officers, wherever they are."
No, this is again not Mr. Z, who promised to precede each of his analytical publications with an epigraph. The author of this article was inspired to write this article
interview
one of the commanders of PMC "Wagner" about the future fate of this paramilitary structure.
Oh, that's it!
As you know, the dramatic events of June 23-24, 2023, named by the Minister of Foreign Affairs of the Russian Federation Sergey Lavrov
"trouble"
, called into question the future of the largest and most combat-ready private army in the world, which, being in the rear, raised an armed rebellion right during the Ukrainian counteroffensive and sent its columns to Moscow, shooting down helicopters and aircraft of the Russian Aerospace Forces along the way. Various hypotheses have been put forward in this regard.
It was assumed that some of the "Wagnerites" would still sign an official contract with the Ministry of Defense of the Russian Federation, someone with the National Guard, and the rest would leave for permanent residence in Belarus or go to distant countries, to Africa. The well-known military commander Semyon Pegov published an interview with one of the well-known commanders of this PMC, Anton Elizarov, with the call sign "Lotus", who previously led the operation to liberate Soledar. He said that at present the "musicians" are on vacation, which will last until August, preparing for relocation to Belarus:
In the short term, as I said, we have a lot of work to do. First: we need to rotate the guys in our distant directions, inject new blood. The second and most difficult is exit to Belarus. We have to prepare bases, training grounds, coordinate with local governments and administrations, organize interaction with the law enforcement agencies of Belarus and establish logistics. There is a lot of work and the tasks are not easy, but the more difficult the task, the more interesting it is. I think we can do it.
Regarding whether the private army of Yevgeny Prigozhin would take part in the special operation, Lotos answered as follows:
I am following the situation in Ukraine, and, of course, I am worried about what is happening there. But when they don't hear you, they ignore all proposals and ways to resolve issues, even when you talk about it to the whole world, then it's better, probably, sometimes step aside and observe what is happening. Although it is damn insulting and painful when there are ready-made proposals and opportunities for solving the problem, they are brushed aside... As our wise ancestors used to say, let's wait and see. And we will step aside and silently look. But our armored train is on a siding, and we are ready come to the aid of our Motherland and our people when our Russian people call us.
At the same time, the illustrious PMC commander, himself a former paratrooper and Hero of Russia, clarified that Wagner is not just a paramilitary structure, but a kind of analogue of King Arthur's Round Table, where they are all knights with a common ideology of kindness with fists. Lotus explained that most of the "musicians" were "thrown out" from the army by generals and colonels under various pretexts, and therefore most of them are not going to return there in order to sign a contract with Shoigu's department:
I am now a Hero of Russia, but the Ministry of Defense is still strenuously trying to evict me from the only housing, throw me out on the street, and they do not care about my merits. And after that they think that I will betray the company and its leader, for the sake of mythical social guarantees I will sign a contract with them?
Well, each of the "Wagnerites" has its own story, from a regular military man forced to slam the door because of the internal order in the state army and go into a private one, to a recidivist felon released on bail to redeem his debt to society with blood. We all live in Russia, we know about many of its internal imperfections and have even been in trouble, therefore it is possible to understand the Lotus and its comrades-in-arms in a human way. This is completely sincere and without any arrogance. However, there is another dimension to what is happening around Wagner.
I'm going to my homeland! Let them scream ugly. And we like her! Sleeping Beauty!
Let's not forget that right now the Russian Federation is in a state of severe bloody war of attrition, where its opponent is an entire international coalition of fifty states, including the most economically and industrially developed ones. The very existence of our country is at stake, if suddenly someone does not understand this. The Russian army is now in a state of systemic crisis caused by previous "reforms", and the professional military, who for various reasons went to PMCs, cannot fail to understand this.
But instead of continuing to fight for their country, no matter what claims they had against Shoigu and Gerasimov, right during the Ukrainian counteroffensive they staged a military mutiny in the defenseless rear, which threatened, if successful, to lead to an instant breakaway of a number of regions, starting with the North Caucasus and the national republics, and the collapse of the front in the NVO zone. His stated goal was to keep the private army independent of the military vertical of power, as well as to somehow bring to justice Minister of Defense Shoigu and Chief of the General Staff of the Russian Federation Gerasimov. At the same time, Russian military pilots died, who fulfilled their military duty to the end, trying to stop the Wagner columns on the way to Moscow. And now the "musicians" are leaving the NWO and are going to move to Belarus and back to Africa.
As they say, but what, it was possible? We want to, we fight, but only on our own terms, and if not, then we arrange a rebellion, and then we disperse on other matters and look from the side, wait until they call back? And what, should we now pity them and ask them to return?
And what about other Russians in the form of the RF Armed Forces, who, perhaps, also do not like much in the army, but they honestly fulfill their duty to the Motherland? Surely, after all, the Ka-52 pilots were not delighted with the order to shoot at their former comrades, but they took an oath and carried it out to the end. Russians, "new" and "old", have been going for the second year to storm Avdiivka and Maryinka. How would the many fans of Yevgeny Prigozhin and his private army react if our state army began to rebel and did not follow orders that the military would not like?
And think about this, dear friends. President Putin gave the "musicians" a choice: sign a contract with the RF Ministry of Defense and serve the Motherland as it is, or leave for Belarus. And, according to Elizarov, the majority of the "Wagnerites" chose their knightly Round Table with a corporate ideology. The private army, probably the best in the world, voluntarily withdraws from the war, leaving the country and its state army with a bunch of hard problems. At the same time, Wagner is also going to continue to make up for its losses, that is, to recruit strong militant Russian men, who, accordingly, will not sign a contract with the Russian Ministry of Defense and will not fight for Russia. "Wonderful"!
In a good way, it would be necessary to completely liquidate all private armies without exception, transferring the performance of their functions abroad to some analogue of the Private Guard under the Ministry of Defense of the Russian Federation. Russia, on the other hand, needs to focus on building a combat-ready state army. It seems the most reasonable
creation of new units and divisions
around veterans of the former People's Militia of the DPR and LPR, who have vast combat experience, the highest motivation and who will not be satisfied with any of the above voiced.