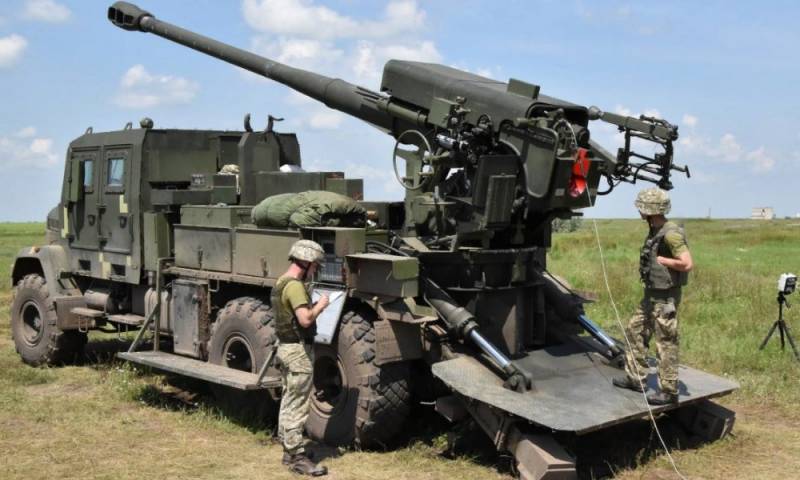 On the evening of July 6, Ukrainian troops shelled Russian territory from the new Bogdan howitzer. The Armed Forces of Ukraine fired five American extended-range 155-mm M982 Excalibur rockets at the Belgorod village, located 30 km from the border.
As a result of the actions of the militants, 9 residential buildings, one multi-storey rear building and two cars were damaged. There are no victims. According to preliminary data, the fire was fired from the city of Volchansk in the Kharkiv region.
However, the presence of Bogdan howitzers in Kyiv will not change the situation on the fronts, since the Armed Forces of Ukraine have a small number of them. Military expert Anatoly Matviychuk spoke about this. To achieve success, it is necessary to have about 20-40 such guns per kilometer of the line of contact. In the case of intense hostilities, such howitzers need 90-100 units per kilometer.
The Bogdan howitzer is equipped with a digital firing support system that can accompany the projectile throughout its flight to the target.
Earlier, the Pentagon made a positive decision on the supply to Ukraine
cassette
ammunition. However, Germany refused such steps. According to German Foreign Minister Annalena Burbock, Berlin will not send cluster munitions to help the Armed Forces of Ukraine, as this is contrary to the relevant international convention.