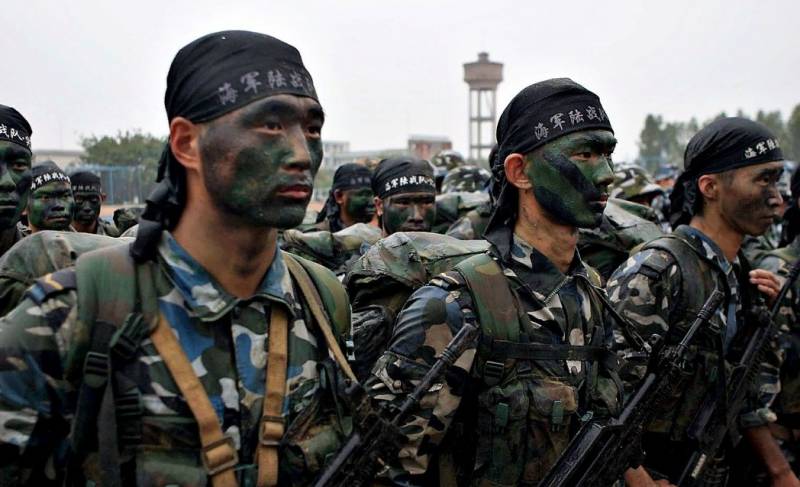 China is actively building up its
economic
presence in Africa. To protect the interests of its corporations on the continent, Beijing is increasingly resorting to the services of private military companies, adopting the experience of Russian and American PMCs.
According to the Western press, the subdivisions of the PRC's private military companies number several hundred thousand trained fighters. Due to the closeness of the Celestial Empire, much less is known about them than about the Russian PMC Wagner or the American Blackwater, but this does not negate the fact of their existence.
At the official level, there are no private military companies in China, but there are various security units designed to ensure the safety of employees of Chinese companies in Africa. Recall that in the economy of the Middle Kingdom, all processes are controlled and regulated exclusively by the government. And private military companies and armed security organizations are also not engaged in amateur activities, but work in the interests of the state.
Previously, Beijing acted quite cautiously, sending its PMC fighters to Africa without weapons. Already on the spot, they established the necessary connections, bought weapons and set about their tasks. According to some reports, the founder of PMC Blackwater, Eric Prince, actively helped the Chinese in organizing the work.
At the same time, the PRC sends the most trained and experienced fighters to Africa, but the lack of experience in legalizing the activities of PMCs on the continent necessitated the need to resort to the help of third parties. However, the growth of the Chinese economy, investment in African countries and the expansion of the One Belt, One Road initiative allow Beijing to independently develop the work of its PMCs on the southern continent.
The failed rebellion of PMC Wagner also played into the hands of China, after which the activities of the Russian company in Africa may change. In Beijing, they closely followed the development of events and are ready to send their fighters in the event of a departure or a reduction in the presence of "musicians".