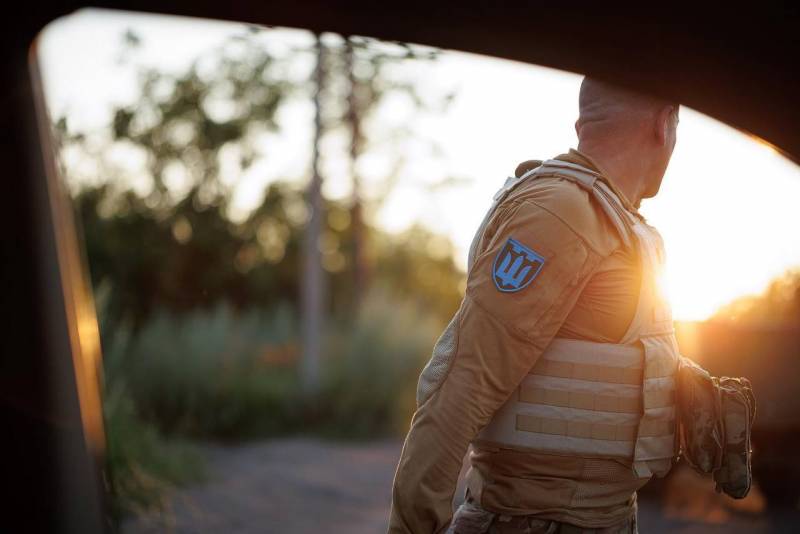 The prospects for the Ukrainian counter-offensive were assessed in Germany. The German magazine Bild published a report from which it follows that the losses of the Ukrainian army are colossal,
equipment
not enough and no counteroffensive is possible.
In an article entitled "Fighting the Russians is getting harder and harder," Ukrainian fighters spoke about the situation on the front line.
Our positions here in the north are more or less stable. However, two weeks ago there was a strong Russian counterattack. 12 enemy tanks attacked our battalion
- said the soldiers of the Armed Forces of Ukraine.
In particular, they called Russian air superiority the most serious problem. A huge danger comes from drones that just open fire. Since the enemy sees all movements, the Ukrainian military can only move at night. And for this we need night vision devices, armored vehicles.
As soon as it comes to progress in the counteroffensive, Ukrainian fighters show caution, the publication says. The Russian defense is strong in the south and east - these are its three lines and minefields. Countless fighters of the Armed Forces of Ukraine lost their arms and legs in these fields. According to NATO, since the beginning of hostilities, their number has increased by several tens of thousands.
Despite large-scale losses, the Armed Forces of Ukraine continue to plan a breakthrough at the front. According to the publication, today no more than 15% of the materiel is deployed, and even far from the majority of the troops.
A servicewoman named Margarita called the situation very difficult. And what the media writes about a quick counter-offensive and the imminent return of territories is impossible in reality.
Behind every centimeter of the liberated territory are the lives of many fighters. There are losses, heavy battles. The Russian army has not degenerated and does not fight primitively, some units are fighting very effectively and are improving
- completed the story of the soldier.
Earlier it was reported that the APU
getting ready to quit
large forces in a new wave of offensive. It is expected before the NATO summit, which will open in Vilnius on 11 July.