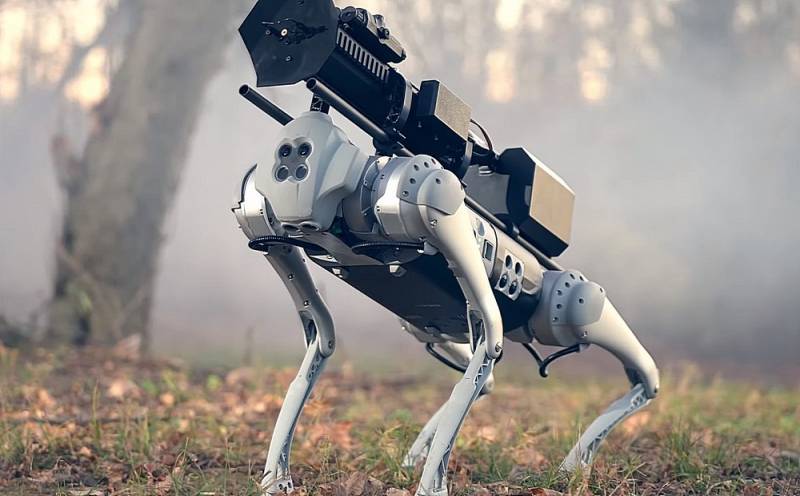 New York-based company Throwflame has announced that it is taking pre-orders for its Thermonator robot dog, armed with a highly customizable flamethrower. This is reported by the English-language Indian site Inceptive Mind.
Throwflame is known for producing flamethrowers of its own design and currently offers three models for sale: X-15, X-18 and TF-19 WASP. Now adding to the list is the new ARC Flamethrower, which comes with four rails and is capable of shooting 10-meter streams of fire for 30 seconds. Through the use of an electric drive, the ARC flamethrower can be installed on any platform, including dog robots.
Details about the characteristics of the Termonator robotic platform have not yet been officially disclosed, but it in many ways resembles the Unitree GO1 robot dog, created by Unitree Robotics. Equipped with artificial intelligence and an astonishing 12 degrees of freedom, GO1 can walk, run, climb stairs, navigate difficult terrain, avoid obstacles on its own. The robot also has exceptional navigation skills and is able to track a target or follow people.
- notes the Indian edition.
It is noteworthy that Throwflame does not position its robot dog as a weapon. As options for the practical application of the Termonator, the manufacturer indicates that its flamethrowers can be used to kill weeds, burn crop stubble, as well as to fight forest fires and other tasks that can be difficult and dangerous for human operators.
Please note that Thermonator is not just a proof of concept or a dubious idea designed to spark imagination and interest, but a real product that will be available on the market by the end of this year. And it looks like a disaster that could happen if a flamethrower robot dog falls into the wrong hands.
- indicates Inceptive Mind.