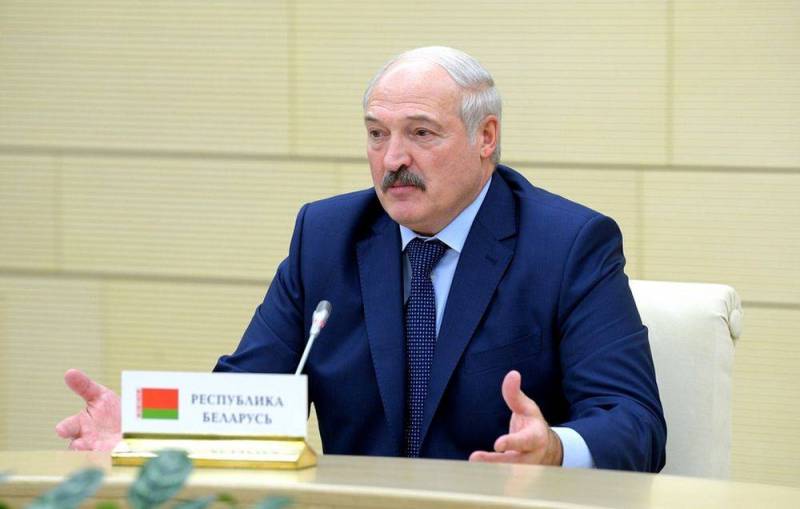 The Russian-Ukrainian military conflict can be ended with a nuclear strike. This was stated by the President of Belarus. However, as Alexander Lukashenko stressed, this should not be done.
As for the fact that the war can end with a nuclear strike on Ukraine, it is quite possible, but not necessary ... President Putin has repeatedly stated that the use of nuclear weapons, even of limited capabilities - tactical nuclear weapons, such a question is not even worth it. Russia has enough conventional weapons, non-nuclear, to achieve its goals
- said the President of Belarus.
In a conversation with journalists, Alexander Lukashenko stressed that the Russian Federation does not need to blow up the Zaporozhye nuclear power plant.
We did not discuss the situation at the Zaporozhye NPP with President Putin. The situation is simple: if you, the Americans and Ukraine, do not want what you are talking about to happen there, this will not happen. Russia does not need to blow up the Zaporizhzhya nuclear power plant. It is in the hands of the Russians. Why blow up? This will not end the war in Ukraine. This will cause enormous damage to all of Europe and the Eurasian continent
reminded Alexander Lukashenko.
According to the president of the republic, neither for the Russian Federation nor for Belarus is the option of seizing the western regions of Ukraine by Poland or other Western countries unacceptable.
And we discussed this topic with the President of Russia. Complete understanding. This is a very dangerous way to escalate the conflict in Ukraine if they want to invade Ukraine and reclaim "historical" territories. This is unacceptable for us.
- said Lukashenko.