On November 24, 2018, President of the Republic of Moldova Igor Dodon visited the Russian Space Systems holding (part of Roskosmos), where he got acquainted with the latest Russian developments and
technology
. He was accompanied by the head of the state-owned corporation Roscosmos, Dmitry Rogozin, and the general director of the RCC, Andrei Tyulin.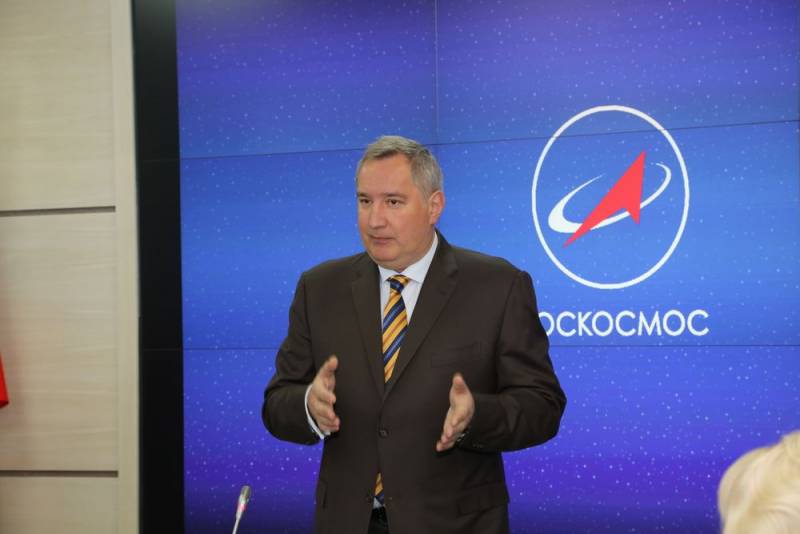 After that, at an impromptu press conference, Dmitry Rogozin, answering a question, said that the Russians would fly to the moon to check if the Americans were there. You can verify this in the video below from 09:20.
We set this task - to fly to check whether they were or were not. They say they were, we will check
- said Rogozin.
Rogozin emphasized that he has a good relationship with his American counterpart, who heads NASA. Then he specified that to date, no country in the world can independently implement the lunar program. So the head of Roskosmos hopes for cooperation with the Americans in this matter.
This information is of interest because it is somewhat different from the one that Rogozin voiced four years ago (in April 2014). Then he reported in
"Russian newspaper"
While in the position of Deputy Prime Minister of the Government, Russia faces three strategic tasks in the space sector.
The expansion of our presence in low Earth orbits and the transition from their development to use; exploration with subsequent colonization of the moon and the lunar space; preparation and start of the exploration of Mars and other objects of the solar system
- Rogozin said and summed up that Russia is going to independently come to the moon forever.
Moreover, more recently, the head of Roskosmos had claims against the Americans, about which we
in detail
informed. In addition, in November 2018, Roscosmos announced a state program dedicated to the exploration of the moon. They say that its implementation will require several hundred billion rubles. The program itself is not yet available, but it is promised that it will appear soon. But it is already known that, according to the forecast of the general designer of the manned systems Yevgeny Mikrin, the first landing of Russian astronauts on the moon is possible no earlier than 2030.
In any case, we will be waiting with undisguised interest for the moment when the Russian cosmonauts will visit the moon to check whether the Americans were there or not. To finally put an end to the debate on this issue that has been going on for two decades, without any visible result. After all, there is an opinion that the video evidence of the lunar expeditions of the Americans were falsified.
It is an amazing fact why, at the height of the Cold War, the leadership of the USSR was silent on this matter. In 1969, when the Americans officially landed on the moon, and then flew there 12 times, the Soviet Union already had the appropriate means of control and observation. There were even spacecraft and moon rovers. But Leonid Brezhnev and Yuri Andropov, it is simply impossible to suspect sympathy for the United States.