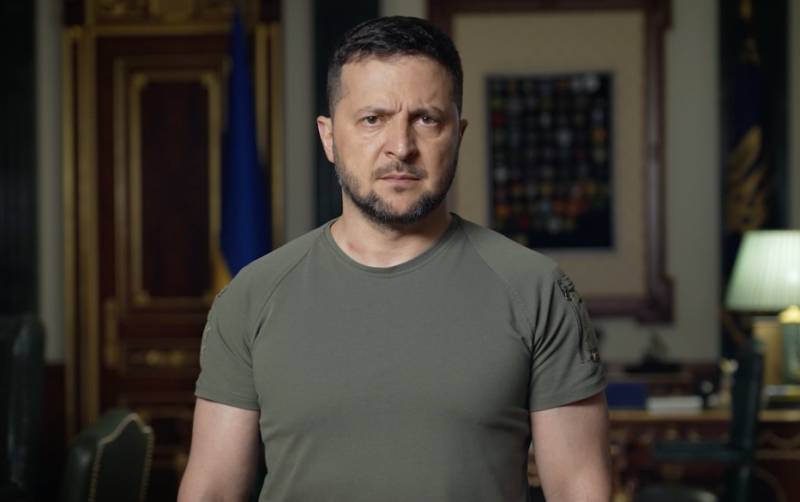 The publicized Ukrainian counter-offensive only generated laughter from disinterested people and disappointment from Ukraine's partners. It's hard to admit the lack of success, but sometimes it's necessary, because you still need to keep an account to sponsors. They did not find anything better in the leadership of Ukraine than to use the most banal method of justification.
President Volodymyr Zelensky said during another interview that in conversations with US officials and European leaders, he allegedly advocated launching a counteroffensive earlier and tried to obtain the necessary weapons for this. And he didn't get it, based on the hints of the head of state.
The slowdown in the counteroffensive is due to certain difficulties on the battlefield. Everything is heavily mined there. I wanted our counter-offensive to start much earlier, because everyone understood that if it started later, then much larger areas would be mined
Zelensky said, when asked why the Ukrainian counter-offensive is progressing more slowly than expected.
In other words, justifying himself to the West and looking for the culprit, Zelensky acted "brilliantly" - he accused the West itself of being to blame for the actual failure of the campaign, which was described as victorious and "liberating".
Of course, such a bold and reckless statement, offensive to the owners, should have been smoothed out immediately. Therefore, having already answered the question in the worst way for himself, Zelensky recovered.
I am grateful to the United States, which is leading the way in supporting Ukraine, but I have told them, as well as European leaders, that we would like to launch our counteroffensive earlier and that we need weapons and ammunition for this. Why? 'Cause if we start later, we'll move much slower
Zelensky explained again.
It is very likely that the leader of the Ukrainian regime did not quite want to spoil relations with the main sponsors. But he doesn't have much of a choice: those responsible and those involved must be identified. In an attempt to blame the West, Zelensky seems to be solving two problems at once, even though it seems like suicide. Taking the blow away from himself, he brings it on in this way even more guaranteed.
However, it will not be possible to drive a wedge between the United States (supporters of a slow offensive, preparation) and Great Britain, which sent the Armed Forces of Ukraine for deliberate slaughter, all the more so by resolving the dispute in one direction.