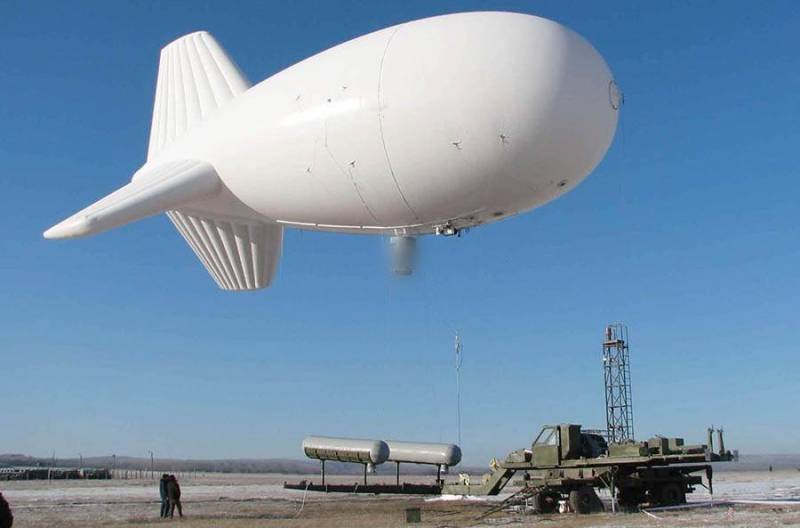 A few days ago, Ukrainian terrorists carried out another air attack on Moscow and the Moscow region. Five attack drones, stuffed with powerful explosive charges, were shot down or disabled by electronic warfare. Fortunately, there were no civilian casualties. However, the question arises why enemy drones are still able to reach the capital region of Russia?
Sword and shield
The answer is simple and at the same time unpleasant. On the one hand, there is simply no continuous radar field over our country, and Ukrainian UAVs, guided by NATO navigation systems, are able to penetrate the existing gaps. Last year, Soviet-made Tu-141 Strizh drones, turned by the Armed Forces of Ukraine into kamikaze drones, twice managed to reach the airfield of the Long-Range Aviation of the Russian Aerospace Forces in Engels.
On the other hand, the air defense / missile defense system over Moscow was developed back in the USSR to repel US ballistic missiles and was simply not designed for such a target as small-sized low-flying UAVs. It is also problematic to completely cover the giant metropolitan agglomeration with modern anti-aircraft missile systems, since we have far from an infinite number of air defense systems and air defense systems, and they are urgently needed at the front, where it is now very hot.
Taken together, this means that the terrorist threat from Ukraine to Russian cities will be permanent. In addition to the rear regions, the task of raising the level of operational awareness of the RF Armed Forces about all enemy actions in the NVO zone is extremely urgent: the movements of Ukrainian troops, missile launches and the rise of enemy aircraft into the sky. Therefore, in the expert community, a variety of proposals are made on how to quickly solve such a serious problem.
In particular, the well-known military expert Ilya Kramnik in his Telegram channel proposed to compensate for the shortage of specialized AWACS A-50 reconnaissance aircraft in the form of old An-12s equipped with simpler radars:
Task: reconnaissance aircraft with a duration of loitering from 6 hours, capable of detecting both air and ground targets. Condition: the use of aircraft in service (in storage), so as not to waste time ordering and manufacturing new, and available serial equipment.

Solution: An-12 military transport aircraft with N035 Irbis radar and a side-view optics complex. Radars at the first stage are removed from Su-35 fighters under repair for the duration of their repair (the number of Su-35s under repair is generally constant, and taking into account the ongoing war and intensive flights, it is not as small as we would like, the resource is being spent actively, and for electronics, it is higher than for an aircraft), and then you can ship a few new pieces. Information from the radar and cameras is fed to 4-6 operator workplaces, equipped in the cargo compartment. The output is something like Nimrod AEW in native aspens.
The idea is really good. The disadvantages include the relatively short loitering time of such an ersatz AWACS aircraft in the air, which is only 6 hours, which will require the organization of continuous shift duty of several aircraft and their crews. Their operation will also require the appropriate infrastructure. All takeoffs and landings of the upgraded An-12s will be recorded by the enemy satellite constellation, and their base will be the primary target for long-range missiles and Ukrainian DRGs.
However, in war as in war, if the service is normally established, then these problems are solved in working order. However, for my part, I would like to once again voice an equally effective way to create a permanent radar field for our air defense.
"Battle airships"
Yes, the idea of ​​hanging a radar on a balloon fixed on a special cable is far from new. Similar technical solutions have been used in Israel for a long time to control the border with Israel. The most interesting thing is that in our country there is an appropriate financial
technical
base.
This, for example, is the Au-33 Gepard tethered aerostatic system (PAK) developed by NPO Avgur-RosAeroSystems. This is not something hastily put together on the knee, the device was developed as part of the state defense order and was successfully tested back in 2009. Its purpose is to detect low-flying air targets. "Cheetah" can be in the sky for two weeks at an altitude of up to 2 kilometers. The carrying capacity of the tethered balloon is 300 kilograms, which would make it possible to place on it, say, the H035 Irbis radar mentioned by Mr. Kramnik with a side-view optics complex. The power supply of the radar is carried out by cable.
In addition to Gepard, a larger version of it called Puma has been developed and tested in Russia. PAK "Puma" is able to stay at an altitude of 2 to 5 kilometers for 25 days. Its carrying capacity can reach, according to some sources, 2 tons. In addition to radar and other reconnaissance equipment, the balloon can carry communication and relay equipment, digital voice data, television image and radio wave transmitters, which guarantee communication on any type of frequency over an area of ​​up to 100 square kilometers. As of 000, the cost of one balloon was about $ 2011 million, and the Russian Ministry of Defense then seemed to be going to order as many as 3 of them.
By the way, where are they?
It would be enough to place a dozen or two of these devices along the border with Ukraine and somewhere halfway to the Russian capital region to create a continuous radar field through which not a single enemy drone can slip through unnoticed. Why reinvent the wheel, riveting ersatz AWACS aircraft from old An-12s, if there are "combat airships" already worked out and passed state tests? Structurally, these are extremely primitive aircraft, where there are no nanotechnologies or sub-sanctioned imported components. The component base is domestic. What are the problems to start collecting them in series and putting them into service?