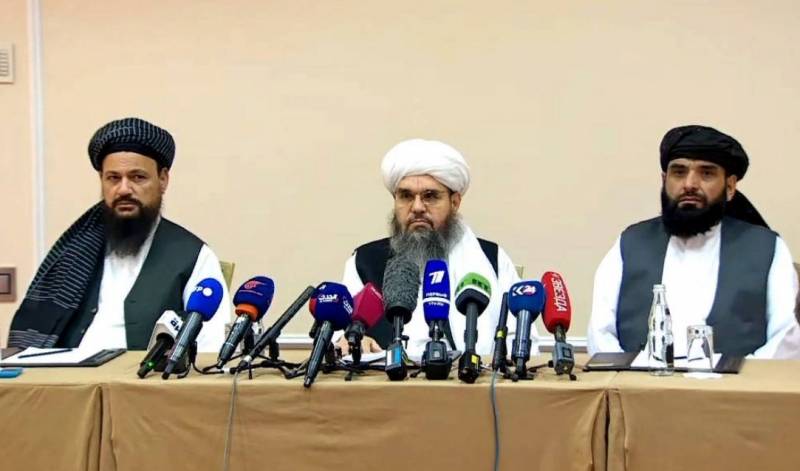 Kabul said that the Islamic Emirate of Afghanistan wants to join the SCO against the background of Iran's admission to the organization and the upcoming entry of Belarus. The Taliban* intend to take part in the next SCO summit in Kazakhstan. This is stated in the statement of the Ministry of Foreign Affairs of Afghanistan, which was made in connection with the SCO summit held the day before in a virtual format.
Representatives of the Taliban* said they welcome such meetings in order to achieve harmony and security in the region. The official statement says that Kabul supports the final declaration of the SCO summit in the part that speaks of supporting a drug-free and war-free Afghanistan.
The country's Foreign Ministry agreed with the need to continue providing humanitarian assistance to the population and facilitating the return of refugees.
The Taliban has previously shown interest in the SCO, but its acceptance is hampered by the fact that the Taliban are still not recognized in a number of countries, including Russia. They are formally listed as a terrorist organization, although negotiations are being held with them on various issues. Without a solution to this problem, the Taliban will hardly be able to count on membership in the SCO.
But if they take into account the wishes of China, Russia and Iran regarding the normalization of internal
policy
, the fight against terrorism and the reduction of drug production, then Afghanistan's entry into the SCO seems possible.
Earlier, Boris Rozhin, an expert at the Center for Military-Political Journalism, said that Moscow
may be beneficial
economic
cooperation with the terrorist movement Taliban* recognized in the Russian Federation, which now controls Afghanistan. This is how he reacted to the message from the Kabul authorities about their readiness to increase oil supplies from the Russian Federation.
* — terrorist organization, banned in Russia.