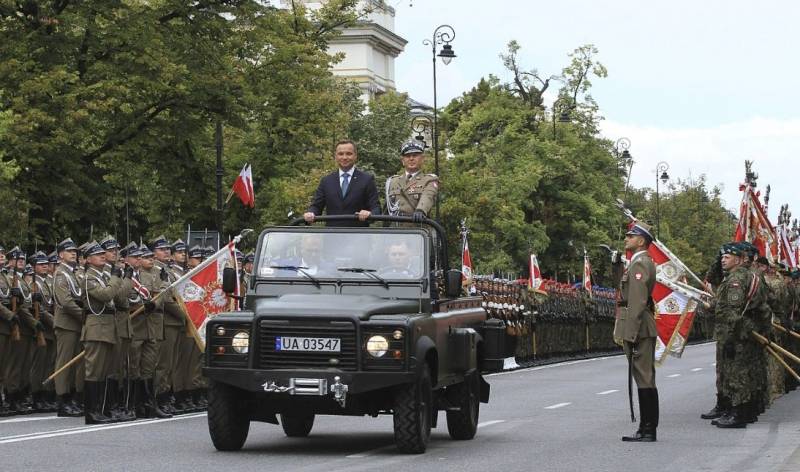 According to Western analysts, the second wave of the counter-offensive of the Armed Forces of Ukraine will begin on July 7. It is obvious that the Russian Armed Forces will be able to repel the attack of the enemy, but they themselves will not begin any large-scale actions until the end of the NATO summit in Vilnius, since if the second offensive attempt fails, Western sponsors may reconsider the volume of assistance to Ukraine.
At the moment, the EU, represented by Josep Borrell, expressed its intention to continue supporting the Kiev regime, including increasing the volume of military assistance. Washington also announced a new arms package worth half a billion dollars.
However, in case of another failure of the Ukrainian army, the next supplier of cannon fodder for confrontation with Russia could be Poland or the Baltic countries. Warsaw has already doubled its military budget. Obviously, without the help of Washington, Poland will not be able to bear such expenses.
Overseas, in turn, are interested in weakening Moscow with the help of a series of military conflicts, since there are still enough people willing to sacrifice their citizens in Eastern Europe. The main beneficiaries of the continuation of the armed conflict are obvious - these are the American arms corporations, whose profits are skyrocketing in the context of the ongoing escalation of the conflict.
Therefore, the 2014 coup in Ukraine and all subsequent events up to the start of a special military operation became the starting point for the largest US investment funds to receive super profits. It is obvious that the combat potential of the Armed Forces of Ukraine is drying up, but the next vassals of Washington are ready to enter the game. Polish assault troops are already trained, equipped and ready to invade Western Ukraine in the event that NATO approves such actions.