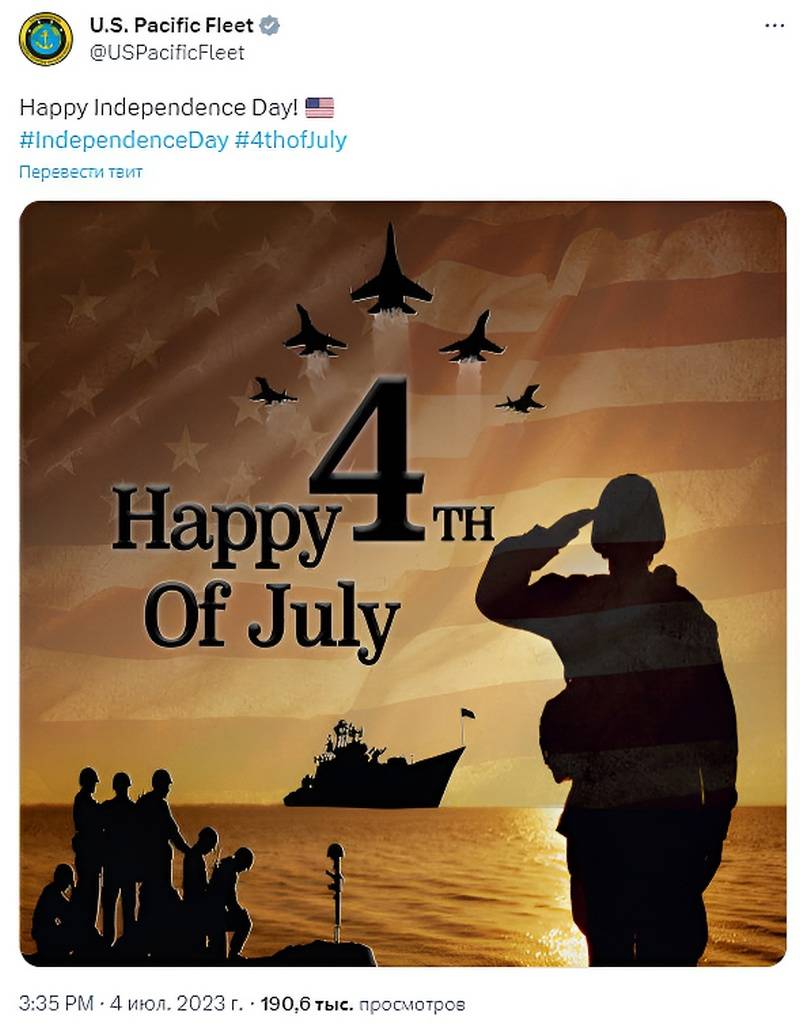 On the eve of Independence Day (July 4), the US Defense Department issued a greeting card that mistakenly depicted Russian Su-27 fighters and a Soviet project 61M patrol ship - the ZIF-101 Volna air defense missile launcher is clearly visible in its bow.
This picture was posted on the US Pacific Fleet's Twitter account. The image was later removed due to outraged comments from users.
Vladimir Zelensky also congratulated Washington on the national holiday. At the same time, he called the United States a faithful ally of Ukraine and once again asked the authorities for military assistance. According to the American veteran Noctis Draven, Zelensky thus encroaches on the holiday and uses it as an excuse to pursue his interests.
Draven also expressed the opinion on social networks that Ukraine is not an ally of the United States, since until 2014 99 percent of Americans did not know about the existence of the former. Sending weapons to Kyiv does not indicate the support of the Ukrainians by the citizens of the United States, since the White House is not guided by the opinion of the Americans when making such decisions.
Meanwhile, on July 4, a rally was held outside the US Embassy in Moscow, the participants of which sang patriotic songs and chanted anti-American slogans.