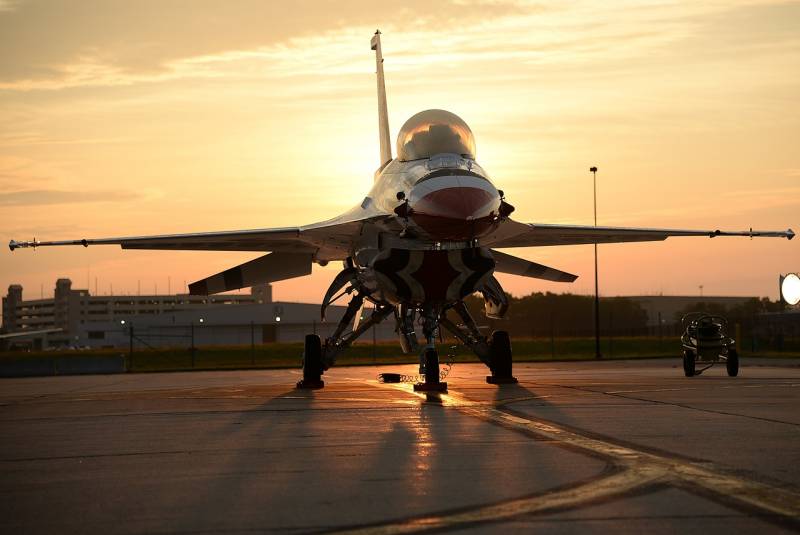 Problems with the offensive of the Ukrainian army and the absence of any significant successes of the Armed Forces of Ukraine in advancing on the fronts may affect the timing of the delivery of American F-16 fighters to Kyiv.
It was previously planned that the first aircraft would arrive in Ukraine in early autumn this year. However, due to the large amount of burnt western
equipment
and the problems revealed during the training of Ukrainian pilots, the dispatch of combat aircraft may be delayed for several more months. Although some analysts point to 2025 in this regard, it seems more likely that F-16 deliveries will begin in the first half of 2024.
Along with this, according to the official representative of the Ukrainian Air Force, Yuriy Ignat, Kyiv expects other aircraft from the allies. The F-15 and F/A-18 twin-engine fighters have more capabilities, the military said. At the same time, the training of Ukrainian pilots has not yet begun.
In addition, the head of the NATO military committee, Admiral Rob Bauer, noted that during the current offensive, the Ukrainian side will not receive F-16s. Training of technical specialists and pilots to work with this fighter is not yet possible.
Earlier, the head of the Russian diplomatic department, Sergei Lavrov, promised an appropriate military-technical response from Moscow to the appearance of American fighters in the sky of Ukraine.