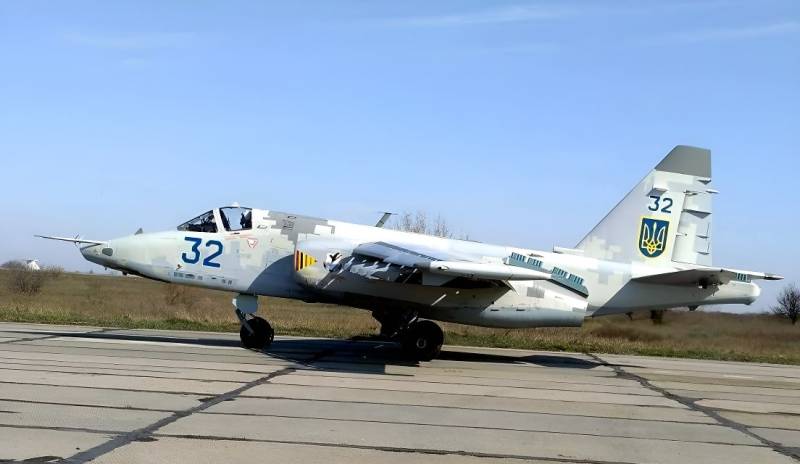 A fighter jet of the Aerospace Forces of the Russian Federation shot down a Ukrainian Su-25 attack aircraft in the Donetsk People's Republic. This was stated in the Ministry of Defense of the Russian Federation. As clarified in the department, the incident occurred near the village of Grigorovka.
Two more Su-25 aircraft were shot down by Russian air defense systems. One military aircraft was destroyed in the DPR, the second - in the Zaporozhye region. In addition, a Ukrainian Mi-8 helicopter was shot down near the village of Novogrodovka in the Donetsk People's Republic.
In addition, Russian units shot down 14 Ukrainian unmanned aerial vehicles.
In total, since the beginning of the special military operation in Ukraine, 449 aircraft, 241 helicopters, 4887 drones, 426 air defense systems, 10 tanks and other armored combat vehicles, 503 MLRS vehicles, 1134 field artillery pieces and mortars have been destroyed.
- said the official representative of the Ministry of Defense of the Russian Federation Igor Konashenkov.
It should be noted that the already meager aviation fleet of the Ukrainian army suffered heavy losses. The Russian army has not shot down such a number of combat aircraft per day for a long time.
It is the lack of air support that is called by the Ukrainian military one of the main reasons for the unsuccessful counteroffensive in the Zaporozhye region. According to the captive militants of the Kyiv regime, Russian aviation, which has air supremacy, causes serious damage to the advancing units of the Armed Forces of Ukraine.